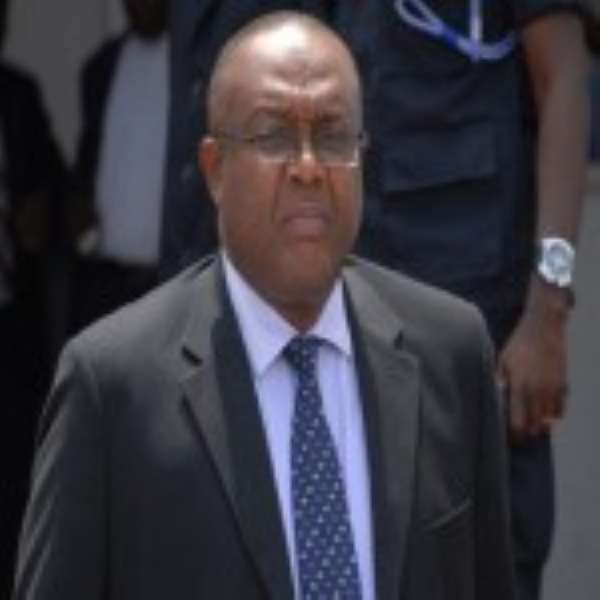 President of policy think tank, IMANI Ghana, Franklin Cudjoe wants Ghana's High Commissioner to the United Kingdom (UK), Victor Smith, held responsible for the alleged 'heckling and ill-treatment' President John Dramani Mahama suffered during his visit to the Scottish Parliament on Thursday.
President Mahama, who was in the country to among other things pick a honorary Doctorate Degree of Laws (LLD) from the Aberdeen University, also addressed the Scottish Parliament. But reports indicate that the Scottish MPs, mostly from the opposition wing, called on their government to confront President Mahama on Ghana's alleged abuses of lesbian and gay citizens.
According to the MPs, President Mahama's invitation to address them undermines the safety of the Scottish Parliament for members of the lesbian, gay, bisexual and transgender (LGBT) community. Photos also emerged of the President, his wife and the entire delegation managing a small space in the Scottish Parliament's gallery, while he waited to address the MPs.. Speaking on The Big Issue, Citi FM's news analysis programme on Saturday, Franklin Cudjoe argued that Ghana's High Commissioner to the UK, Victor Smith, should be questioned over the issue. He described the treatment meted out to President Mahama at the Scottish Parliament as "unpresidential." "I do not understand what it is with our missions in the UK. If they had done extensive calculations, they would have been able to determine whether that visit to the Scottish Parliament was needed at all.
Even before the President addressed the select committee, it was announced somewhere on the airwaves locally, that the President was going to do something like that… Now we have seen them sitting as if they were forced into a seat they didn't like, and clamped together like slaves…I want to believe that someone did not do his diplomatic due diligence quite well," he said. He argued that since President Mahama knew that he was going to address the Scottish Parliament, he should have been provided with the programme outline for the day. "You could see the demeanor [on President Mahama's face], it was an obvious disagreement to the way they were being treated. The images we saw were not ones that were presidential and they were not treated as such. So my point is that, I suspect somebody did not do something right from the diplomatic side of Ghana and the High Commissioner to the UK should be answering questions right now," he added.