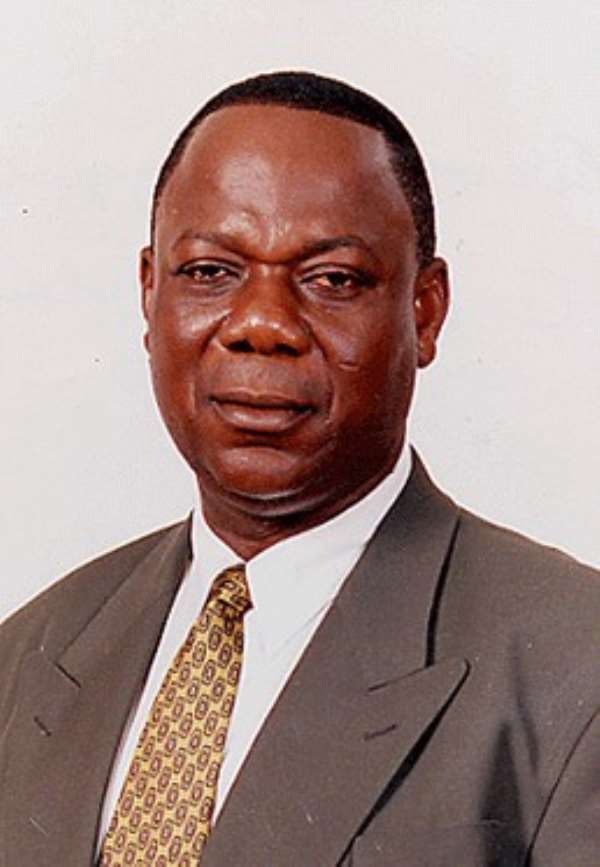 Accra, Dec. 7, GNA - George Opesika Aguddey, Presidential Candidate of the Convention People's Party (CPP), cast his vote at exactly 0939 hours and urged Ghanaians to gear up for a major political upset by his Party at the end of Tuesday's voting.
Mr Agueddey, 59, and Chief Executive Officer of the Gocrest Security Company, told Journalists: "Today marks the beginning of a new political era in Ghana. This election will be a good turnaround for the CPP."
He said CPP would cause a major surprise amidst cheers from some electorate.
Mr Aguddey said, however, that he would not be bothered at all if Ghanaians decided to delay his enthronement as the next president of the Republic till the next four years.
Mr Aguddey said the CPP would not disappoint Ghanaians, promising that his Party would make every Ghanaian resourceful. He telephoned President John Agyekum Kufuor, Professor John Evans Atta Mills and Dr Edward Mahama - in the presence of Jurnalists to congratulate them for joining the race.
Earlier at the Ayawaso West Wuguon Constituency, Dr Edmund Delle, Chairman of the CPP, exercised his franchise at 0816 at the Emmanuel Eye Clinic (East Legon).
He urged voters to demonstrate to the world that the country had come of age by avoiding any form of violence irrespective of who won. The Chairman expressed regret that a state-owned newspaper, The Daily Graphic, could come out with a front page story on the eve of an election focusing on the "two Johns" (President Kufuor and Professor John Atta Mills) saying that such a publication only gave undue advantage to their respective parties.
He conceded that the division among the Nkrumaists could affect the Party's chances of winning the election but expressed optimism that the party would make inroads in the rural areas.