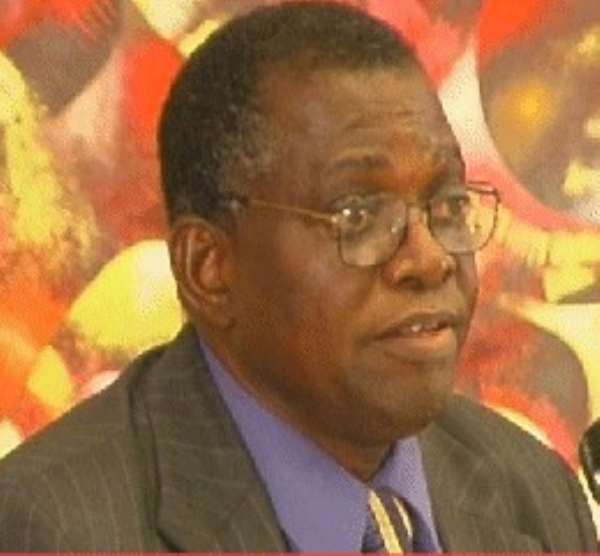 Osino (E/R), Dec. 5, GNA - The Minister of Parliamentary Affairs and MP for Akyem Swedru, Mr Felix Owusu-Agyepong has said Ghana needed a person, who would not be distracted under any circumstances in the development of the nation.
"Ghana, when compared to some countries that had their independence at the same time and the history of subsequent governments, it is imperative to have a leader, who does not lose focus easily," he said. Mr Owusu-Agyepong stated this when he inaugurated a number of development projects in some communities in the Fanteakwa District in the Eastern Region on Saturday.
The projects included a block of 10 classrooms; two teachers' quarters, two aqua-privy KVIP toilets, a computer centre and a town council office for eleven communities, funded with the District Assembly's Common Fund (DACF) and the Highly Indebted Poor Countries (HIPC) funds.
The beneficiary communities included Bomdwen, Nsutam, Nsuapemso, Juaso, Samang, Dwenase, Abompe, Dome, Gyampomani, Hemang and Osino. He said President John Agyekum Kufuor had demonstrated to the nation that he was a "fine gentleman, who did not care about remarks made to ridicule him", adding that, the NPP was the party that could brave it's way through to develop the country.
Mr Owusu-Agyepong asked the people to judge the New Patriotic Party (NPP) Administration, evaluate it's performance and vote massively for it to ensure that it stayed in power to continue with its good works.
The Minister told the people that the projects were not being inaugurated for the NPP to score cheap political points in the coming elections but they were projects that fell under the five priority areas of the government that were ongoing throughout the country. He told the chiefs that the NPP Government had brought honour and dignity to the chieftaincy institution through the effective collaboration of the Government, in delivering their developmental priorities.
Mr Owusu-Agyepong expressed the hope that, the laudable achievements of the NPP would influence the electorate to vote for the Party on Tuesday.
The District Chief Executive (DCE) for Fanteakwa, Mr Ebenezer Ofoe-Ceasar told the people that more projects would be seen if the people gave the NPP the mandate to rule for the next four years. He appealed to the people to vote massively for President Kufuor and the NPP Parliamentary Candidate for the area, Mr Kwadjo Adjei-Addo in the coming elections.
Mr Ofoe-Ceasar said the projects were physical manifestations that would benefit the people for so many years to come, saying, "this is not something to entice you to vote for the NPP, since the character of the President alone has done it." he said.