Farmers At Nkudwua Send SOS Message For Help As Fulanis And Their Cattles Invade Community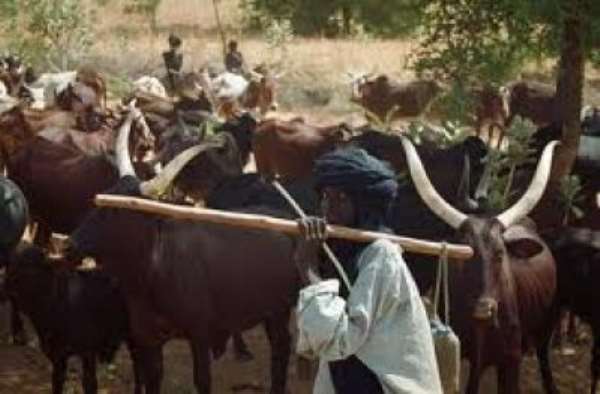 Farmers at Nkuwdua, a farming community in the Sekyere Central district of the Ashanti region have appealed to the Sekyere Central District Security Council (DISEC) and the Asante Regional Security Council to quickly come to their aid as some Fulani herdsmen armed with guns and machetes have now invaded their community destroying farm crops ,sources of drinking water and posing threat to live and property.
According to Nana Kwadwo Fordjour, a spokesperson for the farmers,the invaders were spotted in the area last Sunday and as result of that farmers in isolated areas have abandoned their villages and taken refuge at Nkudwua.
Mr Yaw David, a teacher at Nkudwua D/A primary school in his report said the presence of the Fulanis and their cattle is affecting school attendance as school pupils are afraid to attend classes.
When contacted, Mr Ebenezer Akuoko Frimpong, the District Chief Executive (DCE) admitted the presence of the invaders and said the District Security Council (DISEC) have met and drawn up a road map to deal with the situation.