Man murders wife, hides body under bed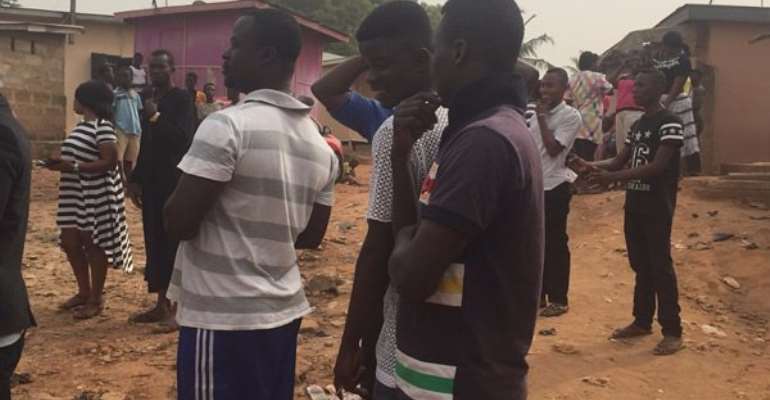 A driver believed to be in his late 40s is wanted by police for allegedly murdering his wife at Kasoa, in the Central region.
Eyewitnesses say the suspect Nana Adu surmised that the deceased, Comfort Babdoh was having an extra marital affair.
He is alleged to have hit her head with a metallic object Monday night and hid the body under their bed.
The couple has one daughter of about four years old but lived together with the deceased's two children in the same room.
The residents suspect Nana Adu, committed the crime when the children had left for school on Monday.
"They had a misunderstanding the previous day and he had threatened to kill her," an eyewitness told Joy News.
Friends of the deceased got alarmed after their fruitless efforts to reach her on phone since Monday.
Another neighbor, Obiri Yeboah said on Tuesday, Nana Adu called a neighbor to tell him that he had killed his wife.
The suspect fled the house after the confession.
Obiri Yeboah says he and Nana Adu's confidant called the police and reported the incident to them.
The body of the deceased was found under the couple's bed. It has since been deposited at the Police Hospital.