Frequent bush fires could lead to problems - Fire Service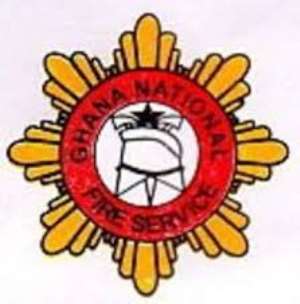 Wa, Feb. 8, GNA - The frequent bush fires could create desertification problems for the country if it continues unchecked, the Ghana National Fire Service (GNFS), has said.
The Service said the hunger crisis that struck the nation in 1983 as a result of ravaging bush fires could occur again if care is not taken to reduce the spate of bush fires in the country.
Mr Ekow Blankson, Deputy Chief Fire Officer, said this in a speech read on his behalf during a visit to the Upper West Region.
The recent spate of bush fires in the country is alarming and a source of worry for both the government and the GNFS, hence the constitution of the national anti-bush fire task force to lead the campaign to end bush fires in the country, he said.
The mandate of the team includes visiting fire prone regions in the country, visiting affected places as well as interacting with bush fire volunteer squads in the region.
In the Upper West Region, the team visited Kperisi and Cheringu communities where they interacted with many people including chiefs and fire volunteers to educate them on the negative effect of bush fires.
Mr Blankson appealed to the chiefs to support the bush fire volunteer squads in their community adding that an intact vegetative cover apart from ensuring favorable weather conditions also enhances agricultural productivity.
He appealed to hunters, farmers, charcoal burners, Fulani herdsmen and loggers among others who are often major contributors of fires in the bush to be mindful of their activities.
Madam Joy Ameyibor, Divisional Officer II, and a member of the team, reminded the community members that burning of the bush and the trees could also lead to the drying up of their water sources, hence the need to protect the environment rather than destroy it.
Mr Kofi A. Nyankomago, Assistant Divisional Officer I, reminded the hunters that bush burning rather chases the game further and even affects their population.
Mr Martin Bakobie, Assistant Divisional Officer I, the Upper West Regional Public Relations Officer of the GNFS, said in 2015, a total of 195 fires were recorded out of which 81 were domestic.
He said total estimated cost of damage to properties stood at GH¢698,736.00 while total estimated cost of salvage stood at GH¢981.550.00.
GNA