GTA must work with district assemblies to promote Ghana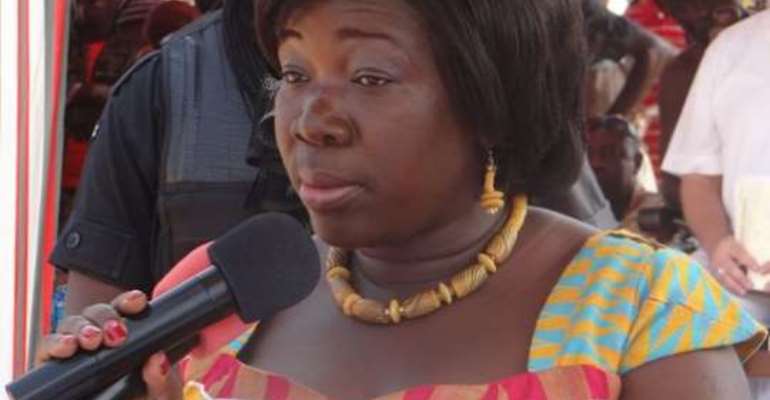 Accra, Feb. 8, GNA - The Ghana Tourism Authority (GTA) must partner the district assemblies to identify potential tourist attractions in their areas towards developing them for national prosperity.
Nana Amo Adade Boamah, a Former Executive Director of GTA, who made the call, noted: 'There are lots of tourism potentials that abound in the districts. There must be linkages between the GTA and the district to develop these potentials'.
Speaking at the GTA's 2015 Staff Recognition and Awards event in Accra, Nana Boamah also tasked the GTA to explore the tourism potentials, such as water bodies, in the districts.
They should also commission write-ups about festivals in Ghana as a way of promoting festival tourism among both locals and foreign visitors.
He also tasked the GTA to encourage and assist schools to form tourism clubs to promote local tourism among students.
The award ceremony was held to recognise hard work and discipline among the staff of the GTA to motivate them to work even harder in their bid to promote the tourism industry.
It was on the theme: 'Our Staff; An Essential Part of Ghana Tourism Authority, Revitalizing for Efficiency and Growth'.
Twenty-four beneficiaries from the head office and the regional offices received flat screen television sets, laptop computers, DVD players, with citations.
Mrs Elizabeth Ofosu-Adjare, the Minister of Tourism, Culture and Creative Arts, commended the GTA for appreciating its staff, describing it as: 'A good motivator that demonstrates how much employees are valued and cherished.
'Employees who are appreciated often go above and beyond what is expected of them. They tend to become highly motivated and more productive'.
She, however, urged all the staff to be punctual to work and avoid loitering during working hours, asking, 'If one is not there at work, how can one work hard to earn an award'?
Mrs Ofosu-Adjare said the Tourism Ministry was planning to build the human capacity in the industry to reach enviable levels and advised the staff of the various agencies under the Ministry to brace themselves for the task ahead.
She said the Ministry had received an invitation to send some staff members to South Africa for a training programme, therefore, arrangements would soon be made to select the beneficiaries.
Mr Charles Osei Bonsu, the Acting Executive Director, GTA, said staff motivation was a key factor in productivity and so employers should endeavour to motivate their staff to boost their morale to work harder.
Ms Adeline Boateng, the Human Resource Manager of the GTA, said 25 middle- level staff were sent to China, India and Japan to upgrade their skills and also to motivate them to work harder in promoting Ghana.
GNA