Dormaa Central NPP Executives urged to bury differences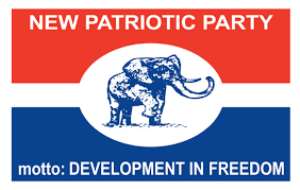 Dormaa - Ahenkro (B/A), Feb. 4, GNA - The Dormaa Central Constituency executives of the New Patriotic Party(NPP) have been urged to bury their differences and unite ahead of this year's presidential and parliamentary elections.
A meeting has scheduled to be convened between the Council of Elders of the Party and Mr Kwaku Agyemang Manu, the incumbent Member of Parliament; and Dr Yao Yeboah, an aspirant who contested the MP in the party's parliamentary primaries; to help reconcile the two and their supporters.
Mr Samuel Yeboah, the former Constituency Chairman of the Party, said this at a meeting between the Council of Elders, constituency executives and some supporters of the Party, held in the Presbyterian Church in Dormaa Ahenkro.
The meeting was aimed at bringing the leaders and supporters to discuss recent happenings within the NPP in the constituencies and find ways of strengthening the party for the general elections in November.
Mr Henry Oppong, the Second Constituency Vice Chairman of the Party, said President Mahama's administration has borrowed more money than any other government, but has done little with the resources.
He accused the National Democratic Congress government for bad governance and mismanagement of the economy citing the recent happenings within the microfinance sector, increases in petroleum and utility prices without commensurate increase in salaries of workers and the soaring unemployment levels as some of the factors leading to his pronouncements.
The Nasara Wing of the Party was inaugurated with Kwaku Mohammed as its Chairman.
GNA