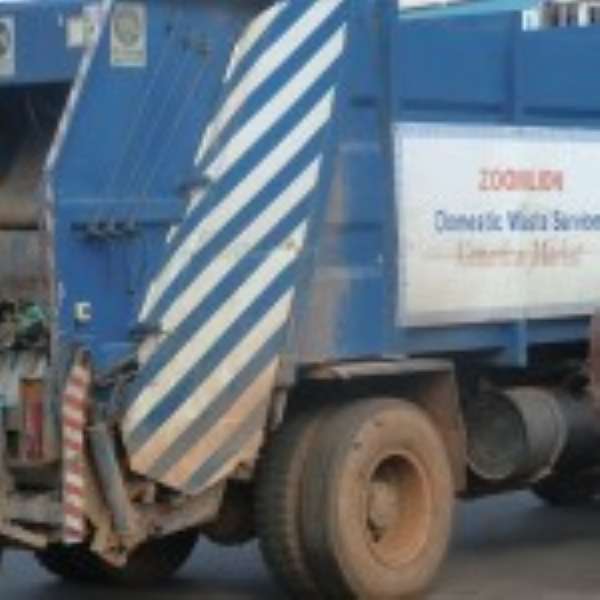 Robert Coleman, Zoomlion Communications Manager

Zoomlion Ghana Limited, a waste management company, says plans are far advanced to provide 5,000 motorized tricycles and 4,000 waste trucks to the various Metropolitan, Municipal and District Assemblies (MMDAs).
The support, according to the waste management company, is to help effectively collect waste in the various towns and cities.
Robert Coleman, Communications Manager of Zoomlion Ghana Limited, who disclosed this in an interview, said the company is set to unveil the waste equipment at a ceremony in Accra to indicate the company's readiness to tackle filth at the grassroot level.
He said the rapid population growth and changes in people's lifestyle have led to an escalating production of solid waste in the country.
Mr Coleman said the company has upgraded from its manual tricycle waste collection to a motorised version known as "Moto King" for which reason 5000 of these waste equipment are ready for use by the MMDAs.
"This support programme by Zoomlion is targeted at producing over 10,000 jobs, reduction of waste related disasters and improvement in public health among many other benefits," he said.
.
Mr Coleman said the National Sanitation Day (NSD), which is a laudable initiative, has not been effective due to lack of adequate waste equipment to support the programme, stating "This challenge will be a thing of the past since these waste management equipment will be used to support the programme".
Zoomlion Projects
Touching on some of the activities the company is embarking on, he said a waste transfer station known as "ZoomPak" has been constructed to serve as a waste collection point to reduce the pressure of travelling long distances to landfill sites.
"This facility has been upgraded to recycle plastics, treat medical waste, among others and will be replicated in other regions," the PRO said.
He revealed that a nationwide waste bin distribution project is about to kick-start to ensure that every household gets a waste bin to effectively collect waste.
Mr Coleman also appealed to the various MMDAs to enforce their by-laws on sanitation by arresting people who violate the law.