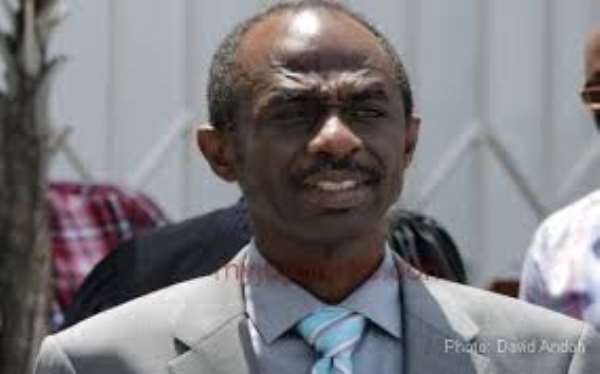 ONLY PERSONS with strong ties to the ruling National Democratic Congress (NDC) must benefit from the new Youth Employment Agency Modules set to be rolled out in the coming months, the Ashanti Regional Communications Officer of the party, Mr. Samed Akalilu has recommended.
Contrary to provisions in the 1992 Constitution under the Directive Principles of State Policy which states that no one shall be discriminated against on the basis of creed, tribal or political affiliation amongst others, the NDC Communication Officer, believes that provision must not be applicable under the current circumstances, when the party is seeking to maintain power.
"I do not see how we can implement this policy and leave our people out, it is impossible, I think that our people should enjoy this benefit period," a confident Akalilu pointed out.
Speaking to The Chronicle in an interview, the NDC Chief Communicator in the Ashanti Region said there was no way he would sit down and allow other party supporters to enjoy the benefit, when NDC members equally need jobs.
"Look, I have received thousand and one applicants from our members looking for jobs and you think we should bypass them and give the opportunity to other people, no way! That will not happen," he boastfully stated.
When reminded about the fact that the Constitution of Ghana, the supreme document that guides our democratic governance debars any form of discrimination in the distribution of state resources, which also include allocation of job opportunities, Samed Akalilu laughed hysterically as if to say to hell with the Constitution of Ghana and the Directive Principles of State Policy.
The Minister of Employment and Labour Relations, Haruna Iddrissu, announced a few weeks ago that government intended to recruit over 20,000 youth to serve as Community Health Workers (CHW) under the Youth Employment Agency.
But it appears the Ashanti Regional Communications Director of the ruling party has already blown the lid over the true intention of the government not to provide job opportunities to all Ghanaians, but only those who have strong allegiance to the NDC.
UNCOMFORTABLE PRECEDENT
Meanwhile, the statement by the Ashanti Regional Head of Communications of the ruling party appears to lend credence to fears by political opponents that the Youth Employment Agency (YEA) is a mere job for the boys.
With the sad experience of Ghana Youth Employment and Entrepreneurial Development Agency (GYEEDA) still fresh on the minds of many Ghanaians, there is no gainsaying that the newly introduced modules will be another avenue for functionaries of the ruling party to create, loot and share resources of the state.
From Issah Alhassan, Kumasi