Vicky Bright Sues Ahmed Arthur Over False Declaration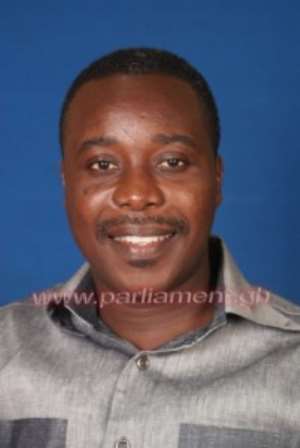 Victoria Bright, Lawyer and Member of the New Patriotic Party (NPP), is asking an Accra High Court to declare as null and void, the Okaikoi South parliamentary primary that elected Ahmed Arthur as candidate.
In a writ of summons filed on her behalf by her counsel, Thaddeus Sory, she said the constituency primary was also conducted in gross violation of NPP rules. The plaintiff averred that on May 23, 2011, Madam Vivian Addae, then Constituency Chairman, petitioned that Ahmed made false declarations in his nomination forms to enable him contest the 2012 primary, adding that he had completed short courses in Public Relations, Management and Journalism at the Ghana Institute of Journalism.
An investigative steering committee set up on June 6, 2011, found that Mr Ahmed, the first defendant, made a false declaration in paragraph 12 of his nomination form, dated March 2, 2011, and was accordingly disqualified.
On June 29, 2011, the committee's decision was endorsed by the National Executive Committee (NEC) of the NPP, which decided a re-run of the primary. The plaintiff said in a bizarre twist, however, the then National Chairman of the NPP wrote to the party's regional chairman to inform him that the defendant had decided to appeal his disqualification.
In a letter dated September 28, 2011, the NPP's General Secretary wrote to inform NEC that it had upheld Ahmed's appeal with the effect that he was the parliamentary candidate. This, the plaintiff said, was a violation of NPP's eligibility rules and usurped NEC powers.
Ms Bright said Ahmed was also allowed to contest the 2016 parliamentary elections, although he admitted his false declaration set out in his nomination forms. She said prior to the 2016 primary, some constituents commenced legal proceedings to restraint the conduct of the election.
Ms Bright said despite the dependency of the application for an order of interlocutory injunction, which was given widespread publicity, many were of the view that the primary would not be held on July 25, 2015.
She said, be that as it may, the application for interlocutory injunction was dismissed, but rather bizarrely on Saturday, August 1, 2015, the General Secretary of the NPP signed a release, declaring that the contest should take place on Sunday August 2, 2015.
Ms Bright said the move was clearly arbitrary, unlawful and usurpation of the mandate of the Parliamentary Elections Committee (PEC) of the constituency, governing the conduct of the contest.
She said the voters register used for the election was not the one certified by PEC and submitted to the Electoral Commission.
GNA