Akufo-Addo Launches Book On JB Danquah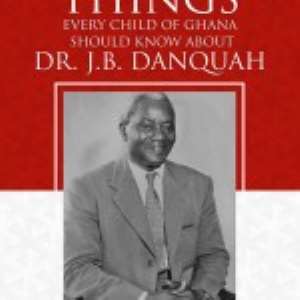 On the occasion of the 51st anniversary of the death of Dr. J.B. Danquah, Nana Addo Dankwa Adufo-Addo, flagbearer of the New Patriotic Party (NPP) for election 2016, will on Thursday, February 4, 2016, launch a book on his (JB Danquah's) life and times.
The 72-page book, authored by Abyna-Ansaa Adjei, will be launched at the Ebenezer Presbyterian Hall, Osu in Accra, at 5pm.
The book, the 10th by the author, tells the story of the life of Dr. Danquah – one of the founding members of the mother party which eventually gave birth to the NPP – from his childhood, through his years of academic excellence as a student in the United Kingdom, his political career as a freedom fighter and politician until his death in prison on February 4, 1965.
It also details the contributions JB Danquah made to virtually all facets of national life – including his role in changing the name of this country from the Gold Coast to Ghana and his leading campaign for the setting up of the University of Ghana, Legon.
The launch will be chaired by Keli Gadzekpo, Group Managing Director of Enterprise Group Ltd. Professor Kumi Ansah-Koi, a renowned political science professor of the University of Ghana, will review the book.
The event is open to the general public.