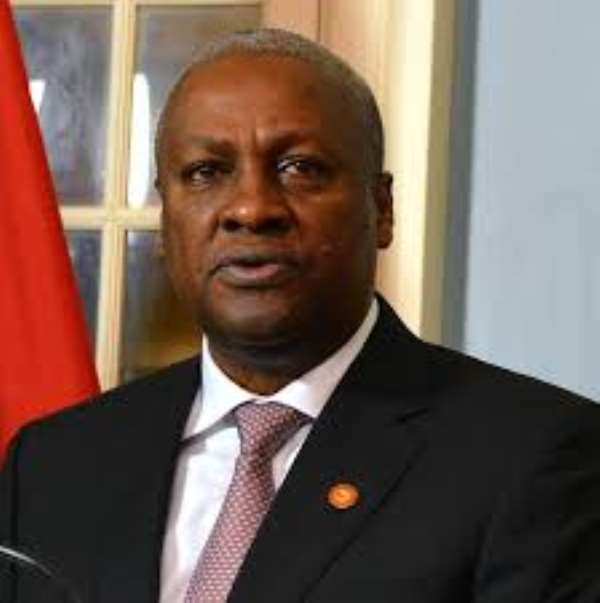 Accra, Feb. 3, GNA - President John Dramani Mahama on Tuesday presented a total of 253 vehicles to four state security institutions to enhance their performance.
The vehicles, which are made up of buses, Pick-ups, saloon cars and motorbikes were handed over to the Bureau of National Investigations (BNI), Ghana Prisons Service, Narcotics Control Board (NACOB) and the National Security Secretariat.
In all, the BNI received a total of 88 vehicles, the Ghana Prisons Service received 77 vehicles, NACOB received 62 and the National Security Secretariat received 26.
Speaking at the ceremony, President Mahama said the presentation formed part of the retooling exercise being carried out by government to strengthen the security network of the country.
He said second batch presentation would include the Ghana Armed Forces, the Ghana Police Service and the Ghana National Fire Service, among other government agencies.
The President said the presentation would step up surveillance and eliminate any kind of security threat especially in this election year.
He appealed to the recipient institutions to make judicious use of the vehicles by maintaining them regularly.
President Mahama was earlier conducted round an installed National Emergency Command Centre that can monitor various activities, especially criminal activities, in the capital.
The installation would be managed and monitored 24 hours by the National Security Secretariat.
GNA