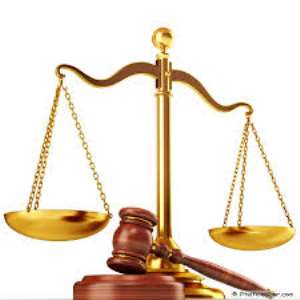 Accra, Feb. 1, GNA - Seven men who were arrested with weapons during a military training in Dzantong-Daboise, near Salaga in the Northern Region have pleaded with an Accra Circuit Court to admit them to bail.
Issah Suale, Mason, Mahama Saani Muftawu, Trader, Mohammed Alhassan, Iddrisu Ibrahima, Teacher, now at large, have been charged with possession of firearms without authority and unlawful training.
The others, Mohammed Alhassan, a nurse at the Tamale Teaching Hospital, Alhassan Abdul-Dayan, a teacher and student of Valley View University College Techiman Campus, Abdulai Ibrahim Wumpuni, an auto mechanic, Umar Ibrahim Alhassan, an auto mechanic and Andani Moahmed Toufig, a teacher were charged with abetment of unlawful possession of firearms.
The accused persons are alleged to be members of 'TABLIGH Brothers' an International Mobile Preacher Wing of Sunni Muslims.
The seven, who denied all the charges, were found in possession of two AK47 rifles, a laptop with videos and documentaries of Islamic militant activities.
The accused persons through their counsel, Mr Alex Mantey Osei told the Court that his clients were no threat to the society.
According to Mr Osei, the accused persons were responsible persons in society and were playing their respective roles in their chosen professions.
Prosecution Chief Inspector Isaac Agbemahia, who held brief for DSP Aidan Dery, however, told the Court that the Police were forwarding a duplicate docket to the Office of the Attorney General.
The Court declined and remanded them into lawful custody to reappear on February 15.
Earlier on, the facts as narrated by DSP Dery were that on December 24, last year, Suale, Muftawu and Ibrahim arrived at Dzantong- Daboise village near Salaga with two motor bikes.
Prosecution said the youth within the community suspecting them to be ritual murderers looking for a place to bury a corpse of murdered person, accosted them.
According to prosecution, the youth arrested Suale and Muftawu but Ibrahim escaped. When their bags were searched, two AK47 rifles were found.
When the rest of the accused persons attempted to rescue Suale and Muftawu, they were also arrested.
Prosecution said 16 spent AK47 ammunition shells were found in the room of Umar Ibrahim Alhassan.
DSP Dery said the Police recovered a Toshiba laptop with videos and documentaries of Islamic militants' activities from Mohammed Alhassan.
During interrogation, prosecution said Suale and Muftawu said they went to Dzantong-Daboise to locate a quiet and secured place to practice the firing of the weapons.
GNA