Ntoso is Best Regional Minister for 2015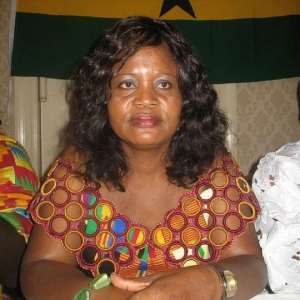 Akosombo, Feb, 01, GNA - Madam Helen Adjoa Ntoso, the Volta Regional Minister, has been adjudged the best Regional Minister of 2015 by the West Africa International Magazine, with its headquarters in Accra.
The award, granted at the Magazine's fifth Heroes' Award ceremony in Akosombo, was according to the organisers, in recognition of Madam Ntoso's 'selfless contribution' to the socio-economic development of the Volta Region.
Some 18 other individuals and institutions were also awarded and celebrated for their contribution to national development.
These included IDEAL College, NIIT, the Asunafo Municipal Assembly and JRA Industries.
Madam Ntoso, who a few months ago, received the African Female Peace Champion Award, in Dubai, dedicated her award to the disadvantaged women in the country.
She said she was humbled by the award, which recognised her for 'inspiring the signing of the peace accord between Alavanyo and Nkonya' and championing infrastructural development of the Volta Region.
Madam Ntoso said the Volta Region was receiving its fair share of development and commended President John Dramani Mahama for his commitment to the region.
'I wish to state categorically that the good people of the Volta Region are receiving their fair share of the national cake for the first time in the history of Ghana since independence and I commend President Mahama for this,' she stated.
All awardees were given certificates and plaques.
The West Africa International Magazine is published by the Intra-West Africa Communications Limited.
GNA