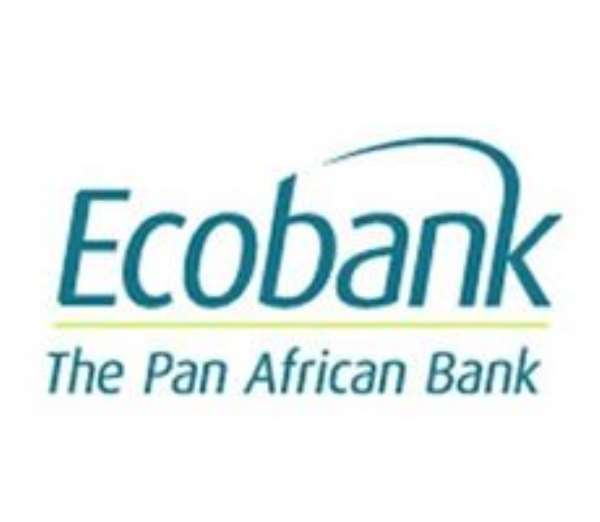 ECOBANK has indicated that all monies collected on behalf of government has been paid to Bank of Ghana.
The announcement by the bank follows a recent revelation at the Public Accounts Committee (PAC) that two banks ECOBANK and Ghana Commercial Bank have withheld 83 million Ghana cedis from the Consolidated Funds.
Responding to a Joy Business mail to ECOBANK, Head of the bank's Corporate Communication, Patricia Sappor, indicated that amounts collected by ECOBANK on behalf of Ghana Revenue Authority (GRA) has been transfered into the designated account at the central bank.
"I wish to confirm ECOBANK's position that all monies collected on behalf of government were duly paid by ECOBANK Ghana into the designated account at Bank of Ghana", she said.
She adds: "ECOBANK will continue to support the Government of Ghana in its revenue collection efforts."
According to the Financial Administration Act, the two banks are mandated to transfer into the accounts of Bank of Ghana (Consolidated Fund) taxes paid on petroleum products lifted by the Oil Marketing Companies within three days, however reports suggested the banks kept the GRA funds for three years.
The Public Accounts Committee at its sitting on January 20 this year, indicated that the bank and Ghana Commercial Bank had withheld the 83 million Ghana cedis due for the Consolidated Fund at the BoG.
But ECOBANK maintains that the monies were paid as they were received.