S.African TV re-instates 'Idols' judge after racism row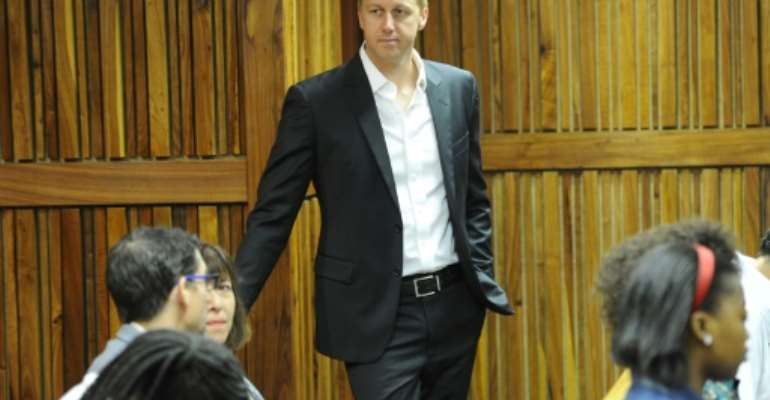 Johannesburg (AFP) - A leading South African television entertainment network said Saturday it would reinstate an outspoken white judge it had sacked during a racism storm.
Gareth Cliff, who is also a radio host, was kicked off South Africa's version of the internationally acclaimed TV talent show "Idols", early this month after being embroiled in racism dispute.
He had tweeted that "people really don't understand free speech" amid an Internet furore over a white woman who had compared black people to monkeys.
But a court on Friday ordered that he be given his job back.
"As ordered by the South Gauteng High Court, and as a good corporate citizen that respects the rule of law, M-Net will reinstate Mr Cliff as a judge on season 12 of Idols SA," the M-Net network said in a statement.
But it insisted "we believe we did the right thing by taking Mr Cliff off the show."
Cliff said for M-Net to say it still believed it did "nothing wrong" was problematic.
South Africa has in recent weeks been roiled by a string of bitter racial arguments on social media that have exposed deep divisions more than two decades after the end of white-minority apartheid rule.
Anger peaked earlier this month when Penny Sparrow, a white realtor, complained on Facebook about black people littering beaches and said she would "address the blacks of South Africa as monkeys".
At a news conference on Saturday Cliff described Sparrow's remarks as "idiotic, racist, hurtful and offensive", but that "the debate on racism must be allowed to continue. It must continue in an effective manner until we defeat these demons."
"As a country we need to find the wisdom to make lemonade out of these bitter lemons," said Cliff.