Prophet Tawiah Bemoans Ritual Killings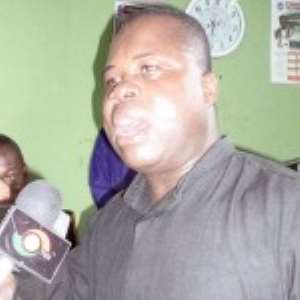 Prophet Kwabena Tawiah

Prophet Kwabena Tawiah, founder of the Church of Rabbi has bemoaned the high level of murders in the country particularly ritual killings.
He said Ghana appeared to be turning into a country where some criminals did not place value on human lives and that is putting fear in the public.
"We are in trying times in this country and it is up to all religious people particularly Christians to rise up and pray unceasingly for God's intervention," he told DAILY GUIDE on Wednesday.
Prophet Tawiah said that as the country gears up for the November general elections some powerful politicians would attempt to incite sections of the public particularly the youth to cause mayhem but in the end they would not succeed.
He said "God will give Ghana a good leader to return the country to its glorious days. What God has said shall come to pass!"
Prophet Tawiah said the peace Ghanaians are looking for would not manifest if the people did not disclaim violent politicians and 'nation wreckers'.
He suggested a continuous education of supporters of all political parties to tolerate dissenting views
.
He said the current crop of politicians had been a disappointment to the future development of the country saying "if our forefathers were able to put structures in place for them to become influential people today, then why are they denying the future generation the chance to also prepare themselves for the tasks ahead."
He said the practice where politicians and parties formed vigilante groups was threatening the survival of Ghana's democracy.
The Prophet also bemoaned the deafening silence of many influential pastors and other traditional leaders on the rots going on in the country and said the country will continue to sink until they all rise up and pointed out some of the faults.
"Look at what is happening at the Public Accounts Committee of Parliament. Sometimes, you feel like there is nobody in this country to punish these treasury looters."
He appealed passionately to the Electoral Commission Chairperson to ensure transparency and fairness in the November elections.
"You can't have a situation where the poor and the vulnerable would queue at night to vote only for somebody to sit at the strongroom and change the verdict of the people."
By William Yaw Owusu