Paebo quarry explosion: NADMO gives more relief items to victims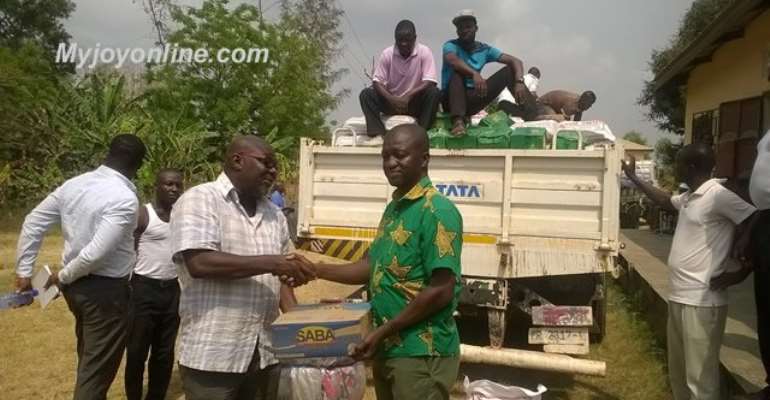 Victims of the quarry explosion at Paebo, a surburb of Nsawam in the Eastern Region, have received relief items from the National Disaster Management Organization (NADMO) to assist them as they reconstruct their damaged properties.
The presentation of the items is the second of such effort from NADMO since the incident happened a month ago.
The organization initially presented 100 packets of roofing sheets and 800 pieces of wood to assist victims re-roof their buildings.
At a ceremony in Nsawam, head of relief and reconstruction at NADMO, Gavivina Tamakloe, led a team from the organization's headquarters in Accra to present another set of relief items to the victims of the explosion.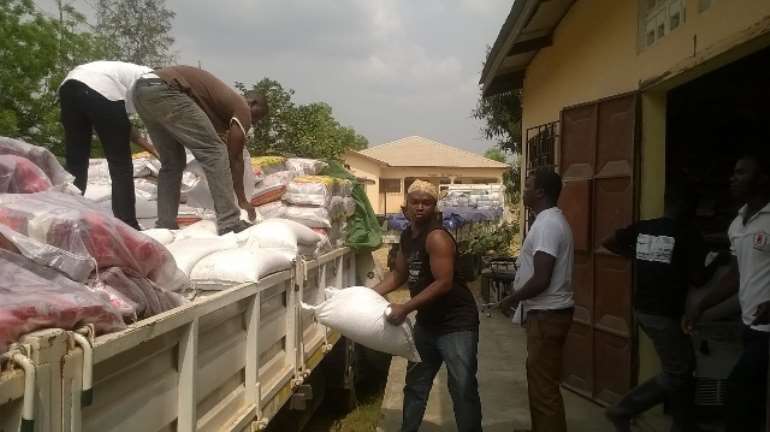 The items include 200 bags of rice, 200 bags of maize, 300 bags of cement,10 bails of clothing, 50 cartons of vegetable oil, 40 cartons of soap among several items.
Nsawam -Adoagyiri Assemblyman Mr Prince Quarshie, urged authorities to distribute the items without considering the political affiliation of victims.
"Everyone who has become a victim must certainly have to be assisted. Government takes great interest in your warfare hence the gesture," the Assemblyman said.
The Nsawam -Adoagyiri NADMO coordinator, Cara Eric, who received the items expressed gratitude to NADMO for the gesture.
He assured to equitably distribute the items to the satisfaction of all affected.