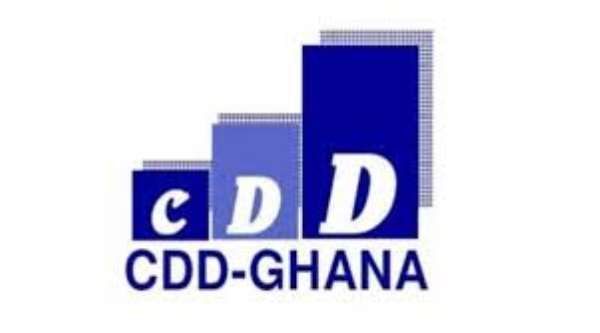 Ho, Jan. 27, (GNA) - Inequality in Ghana is no longer a straightforward story about the country's wealthier south and the consistently poor north, the Ghana's District League Table (DLT) Report 2015 has said.
'The story has changed. We are now faced with significant within-region inequality, which in some cases, is now greater than national inequality as a whole', it stated.
The report, the second following the first in 2014, was compiled by Centre for Democratic Development (CDD) Ghana and UNICEF in collaboration with the Ministry of Local Government and Rural Development (MLGRD).
The DLT is a simple ranking tool of progress towards delivering development and key basic services in each of Ghana's Districts, the Report explained.
It looked at Metropolitan, Municipal and District performances in the Basic Education Certificate Examination (BECE), status of open defecation, Functional Organization Assessment Tool (FOAT), ratio of police to population and community water coverage.
Its objective is to increase social accountability in Ghana leading to improved development for the population.
The Report indicated that a key factor in the analysis of the 2015 DLT was that it was no longer solely an issue between the north and the south of the country, and that in some cases inequality within regions was now an even more serious problem than the north-south divide.
Citing the Upper West region as 'a prime' example the report said, 'We see that the DLT score ranges significantly within the Region from 63.4 in Wa Municipal to 37.7 in Wa East just next door.'
'Likewise, the Northern Region faces significant within region inequalities ranging from high of 64.6 in Bole down to 37.4 in Karaga.
'These high scoring Districts are comparable with high scores found in any part of the country.
'Bole's score is higher than that of two-thirds of the districts in the Greater Accra Region and higher than half of the districts in the Ashanti Region.'
The Report said its analysis was confirmed by the publication of Ghana's new Poverty Maps by GSS which reflected similar large differences between poverty levels within regions, particularly in the north of the country.
GNA