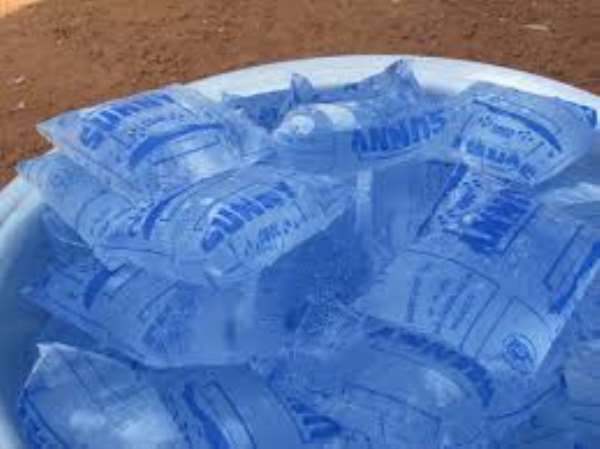 water
The National Association of Sachet and Packaging Water Producers (NASAPAWAP) has announced an increment in the price of sachet water from GHP20 to GHP30 pesewas beginning from February 1, 2016.
Also, the price for a bag of sachet water, which is currently being sold for GH¢3.00 would be adjusted upwards to GH¢5.00 The price hike, according to the NASAPAWAP, was as a result of recent increment in utility tariffs by the government.
The association, however, could not state the prices for bottled water, though it was also affected by recent increments.
The National President of the Association, Magnus Nunoo, addressing a press conference in Accra yesterday urged bottled water companies to exercise similar circumspection in adjusting their prices to bring uniformity in the system.
Mr. Nunoo said the Public Utilities Regulatory Commission (PURC) discriminated against the Association as it failed to invite the members to the negotiation table to dialogue over the new increments, even to the extent that it went ahead to re-categorize consumers.
He said the new categorization has caused commercial rate to move from GH¢3.8 to GH¢8.36 representing 120% and industrial rate from GH¢3.8 to GH¢10.07 representing 165%.
Sachet water, now in a new category, has moved from GH¢3.8 to GH¢11.21 representing 195% while special commercial (bottle water) moved from GH¢10.07 to GH¢50.76 representing 400% plus, he explained.
"It baffles our mind why the PURC will show such bias in fixing rates for industrial or commercial consumers. Apart from government institutions, there are basically two main consumers of water namely; domestic consumers and commercial or industrial consumers.
"In the past, the progressive tariff system automatically takes care of high consumers of public utilities. If the progressive system is still in place then why such bias which tends to favour companies that produce alcoholic beverages and soft drinks with health risks on the citizenry," he stressed.
He, however, questioned the PURC whether the commercial, industrial and bottled are not all business entities that are considered on the same corporate tax rate. Mr. Nunoo called on the PURC to prescribe a standard rate for all industrial users be it sachet water, bottled water, soft drink producers etc.
The NASAPAWAP President also blamed the increase in sachet water prices on high cost of import and depreciation of the Ghana Cedi against other trading currencies, like the US dollars.
By Bernice Bessey