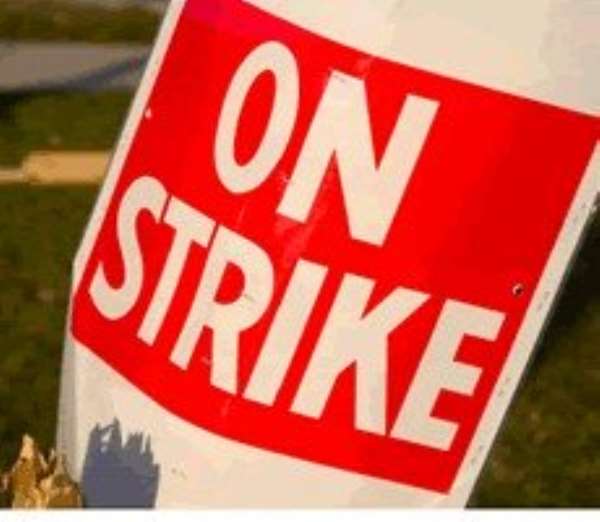 Veterinary staff are beginning an indefinite national strike in protest over delays in payment of their market premium.
According to the Salaries and Fair Wages Commission, "A market premium is an amount paid over and above the normal payment which is above the regular pay range for jobs of similar value to attract particular scarce skills."
The National President of the Association of Veterinary professionals, Emmanuel Eshun has directed members to stay away from bird flu investigations, vaccine preparations, border controls and meat inspection across the country.
The veterinary para-professionals started a work-to-rule policy about a month ago and have now scaled up their action asking the president to intervene in granting them a market premium under the single spine salary structure.
LUVFM's Erastus Asare Donkor who was at a news conference of the Veterinary professionals reported the president of the Association as saying they feel government has taken them for granted.
The professionals do not understand why colleagues in similar categories have been paid their market premiums whilst those of Veterinary professionals remain outstanding.
Emmanuel Eshun outlined the extent of their strike.
"All Veterinary professionals in public service are withdrawing their services. Those at the borders who inspect animals before they enter the country are not going to their work. Those at the livestock markets are not going to do their work. They have withdrawn their services. Those at the slaughter houses they are not going there at all.
"Those involved in laboratory work, investigations, laboratory diagnosis, vaccine productions are not going to work at all.
"Those involved in outbreak controls, bird flu, anthrax and tuberculosis are not going to work at all," he chronicled.
He said they will remain on strike until government shows enough commitment to address their grievances.
"It is not as if we want to hurt the system. We are just saying that you are ignoring us," he stressed.