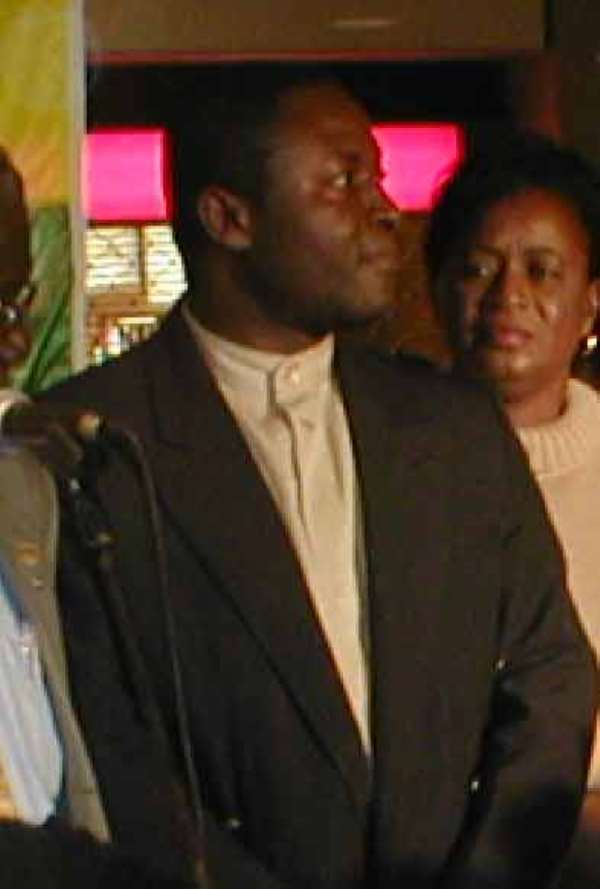 Accra, Nov. 22, Graphic -- The Minister of Information, Nana Akomea, has stated that the New Patriotic Party (NPP)administration will work relentlessly to create an enabling environment for a free, independent and pluralistic media.
"A free press serves both as the conscience of a nation and as a practical means of achieving good governance," he said.
Nana Akomea said this in a speech read on his behalf at the launch of a news magazine, The Storm, in Accra last Sunday.
"A free press encourages transparency in public business, since it exposes corruption and provides the people with a choice among independent and competing opinions," he observed.
He said that in the context of such vast significance, the press had a tremendous responsibility in society.
Nana Akomea said a free press must recognise the power it wielded and rise to the responsibility and the challenges that a free society posed to media practitioners.
He said in the heat of political campaigns, the media were expected to use their power and reach to educate people on what united them and not what divided them.
"An objective, fair and non-partisan media reportage which respects the ethics of the profession will certainly do the Ghana Journalists Association (GJA) proud," he said.
The Chairman of the National Media Commission (NMC), Mr Wilson Kusi Atansah, called on journalists to be guided by Section 10.2 of the guidelines for political reporting, which states that "Media practitioners, irrespective of political party affiliations and beliefs, shall remain impartial in their dealings with political parties and in particular shall be guided by the code of ethics of the Ghana Journalists Association."
He said the press had the responsibility to educate the electorate on the programmes and manifestos of political parties and candidates sufficiently to enable the electorate to make informed choices.
The President of the GJA, Ms Adjoa Yeboah-Afari, expressed the hope that the new magazine would help to improve the standards in reporting on socio-political and economic activities, not only in Ghana but also in other parts of the continent.
On his part, the Publisher and Editor-in-Chief of the magazine, Dr Kwame Otibu-Asare, said The Storm owed no allegiance to any political party, individual or tribe.
"Our allegiance is to God and the cause of truth. This is our word and bond," he affirmed.