Kasoa Notorious Armed Robber Grabbed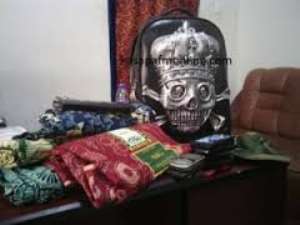 A 25-year-old notorious armed robber, Michael Keelson, said to be recruiting young boys for his nefarious activities, has been arrested by the Kasoa District Police Command.
He was fetched from his hideout at Opeikuma, a suburb of Kasoa, last Sunday, upon a tip off. His accomplice, however, who escaped arrest, is on the run. According to the Kasoa District Police Commander, Superintendent Samuel Punobyn, the suspect, who had been on police wanted list for sometime had his operational areas being Kasoa, Amanfrom and their surrounding communities.
The Police Commander said Keelson's involvement in robbery activities was rife and anytime the police attempted to arrest him from his hideout, "he mysteriously gets wind of it and escapes.
"He was nearly arrested on Wednesday, but he escaped. On Saturday too, we received information that he was home with his wife and a child, but when we got there, he had vanished into thin air," noted Superintendent Punobyn.
At the time of his arrest, some stolen items found on him included pieces of cloth, a black leather bag, mobile phones and accessories, a beret, a lady's purse and a gun, which police sources said was in the possession of the suspect's sister.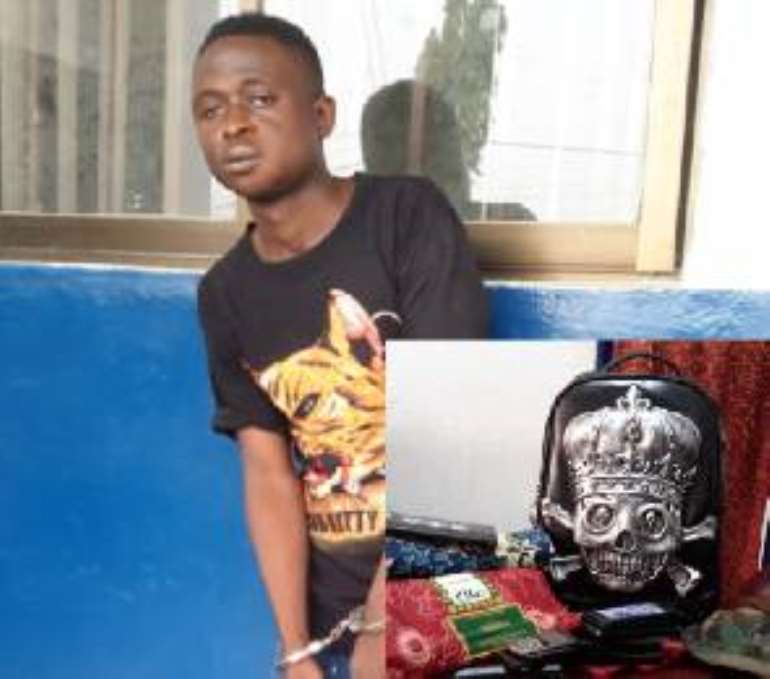 87000754.295

Keelson's sister's movement, the police hinted, was being tracked keenly. They expressed optimism to arrest her and put her before the law. The police also identified a mobile phone dealer who frequently bought the proceeds of Keelson's robbery expeditions, especially the items he took away from his victims.

They said he would soon be rounded up and also be made to face the full rigours of the law. Keelson, Police sources revealed, was first arrested by the Kasoa Police on March 3, 2012 and put before the Swedru Circuit Court for trial.

He was remanded by the court but his father filed a motion at the High Court to challenge his continuous detention, culminating in his release on June 4, 2015 after the High Court ruling. Police sources say Keelson was part of the robbery gang at Kasoa of which two were arrested by a mob and lynched to death.

By Pascal Kafu Abotsi