Clinical Practicum: Where Did The System Go Wrong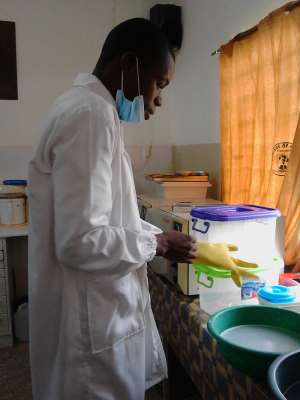 A practicum is a graduate level course, often in a specialized field of study that is designed to give students supervised practical application of previously or concurrently studied theory (Wikipedia).
It is visibly clear from the above definition clinical practicum is practicum designed for students studying health related courses and made an integral part of the curriculum whether clinical (curative) or public health (preventive) in order to shore up the knowledge of students in this highly specialized and sensitive field. In Ghana though some level of practicum is done when students are on campus ie on - campus practicum but it mostly done during vacation hence the popular cliché "vacation attachment "
IMPORTANCE OF CLINICAL PRACTICUM TO STUDENTS
Whilst it is widely seen a compulsory requirement of the various program of study sometimes to the discomfort of students, we shouldn't lose fact of it enormous benefits :
1. It helps in practical application of classroom knowledge, most of the things we are taught in our under resourced institutions appear more abstract, it's only the practicum that provides a fertile ground for students to apply such "abstract " classroom knowledge and get the full appreciation of the subject matter. 2. Integration of theoritical and practical knowledge, clinical practicum gives students a golden opportunity to merge the practical and theoritical knowledge for their optimum use.
3. Psychological preparation, students are psychologically prepared about the job they have chosen to do in future and the task ahead of them, some students at this level realizes that they have chosen the wrong field hence quit whilst the appetite of others are whipped up and reorient their psychic towards the chosen field.
4. It enable prospective health workers to familiarize themselves with the environment they would be working in upon completion, and the protocols that exist in the working environment.
5. Acquisition of new practical knowledge that might not have been made known to the students in the classroom and would not be made know at all, some level of theoritical knowledge is also gained by the students during the practicum.
6. Mentoring, students are being mentored by their working colleagues, establish strong and healthy rapport with them that even transcends the clinical practicum period.
BENEFIT OF PRACTICUM ON THE HOST FACILITY AND THE SOCIETY AT LARGE
1. Students supplement the few over stretched health staff, some facilities heavily rely on students for service delivery and without them service delivery would be gravely impaired with it associated negative consequences. 2. Students are put in charge of house keeping responsibilities including dusting and even running of errands to keep the system working and potent.
3. Staff of facilities get certain reliefs with the arrival of clinical practicum students, some are even able to take their off days whilst others take their annual mandatory leave during such period with the full assurance that students would fill in the vacuum their absence would create.
4. Staff learn new ways of doing things from innovative students, others get new information they are not privy to from students example, then as a worker I got to know that family planning counselling method has been reviewed from GATHER to REDI first from practicum students before attending workshop on it. 5. Students serve as role models to the patients and even the staff as a whole as their presence challenge some stacked staff either with lower qualification or mentally lazy to seek higher education or read wide.
SYSTEMIC FALLOUT FROM THIS SYMBIOTIC RELATIONSHIP
The above elaborations unequivocally point to the fact that practicum has a mutualistic connotation between students and staff, however the new development is unjustifiably and unfairly tilting the scale of hardship towards the students.
1. Students pay hefty sum of money as a practicum fee, some pay Ghc160 in some instances Ghc800 a year to their various training institutions.
2. The welfare of students are neglected to the background during the practicum ie accommodation despite the huge clinical fees collected by the various training institutions.
3. Some facilities make cash demands from students as a condition to allow them space to do their practicum despite the enormous contribution these vulnerable students make and the moneys they pay to their various institutions, some regions have pathetically made it a regional policy of charging fixed amount of money from practicum students before allowing them to undertake their practicum in the region.
4. It's highly cynosure to note how some facilities pester "cash strapped " students to buy them consumables such as gloves as a condition to allow them do this all important practicum, it's funny to know that students are only allowed to wear gloves when the need arises to work on patient or undertake the facility approved activities.
5. What is most shocking and disgusting is how every Ward of some facilities try to make unbearable demands from these vulnerable students, some ranging from toilet roll to hand towels. If a student works in five (5) different wards he/she has to buy these "illegal " goodies five times.
6. Unnecessary scolding and displacement sometimes become the companion of some students who fall prey to some grandiose staff who have natural hatred for students forgetting the Gospel fact that they were once students would become students again in future.
My humble questions are:
1. What is the purpose of the practicum fee charged by the various institutions?
2. Why is it that some school look for accommodation for their students on practicum whilst others do not?
3. Why is that some hospital whole heartedly receive students whilst others take money from them? Is it a sheer wickedness?
4. Is the Ministry of Health aware that one of its agencies (Ghana Health Service) is heavily making money from its other agency's products (students from MoH training institution)?
5. Do the students use the consumables for their personal or private use? Must students pay for the consumables used on patients who pay for the services rendered to them?
6. Should students provide wards with toilet roll, soap and hand towels etc?
7. Is there any positive aspect of students during practicum? And how is that rewarded in an era where students allowance has been abolished?
Until these convoluted questions are answered and corrective measures taken by stakeholders such as Ghana Health Service, Ministry of Health and the Training institutions students would have to unfairly keep bearing the brunt, which is totally distasteful. To the student-friendly facilities we salute you and encourage you to do more. ALWAYS REMEMBER THAT A CANDLE LOSES NOTHING FOR LIGHTING ANOTHER CANDLE. I urge all health students to keep their calm composure in the midst of these unbrotherly and unimaginable treatment from our own senior colleagues.
Long live health workers.
Long live health students,
Long live our mother land Ghana.
SHAIBU ISSIFU
(OHSAG GENERAL SECRETARY) KINTAMPO, COHK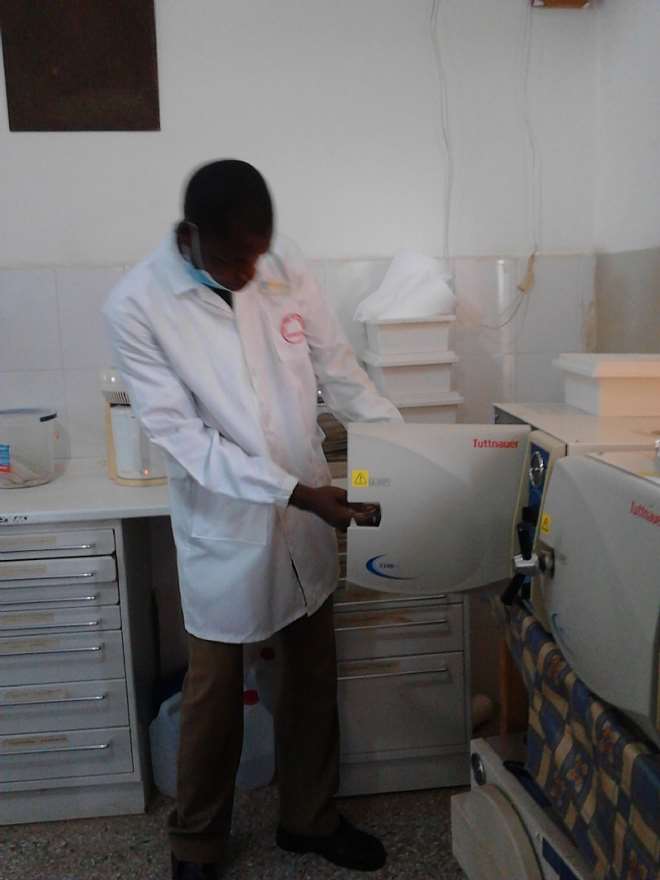 IMG 20150721 085834