DVLA boss charges personnel to lead image-saving campaign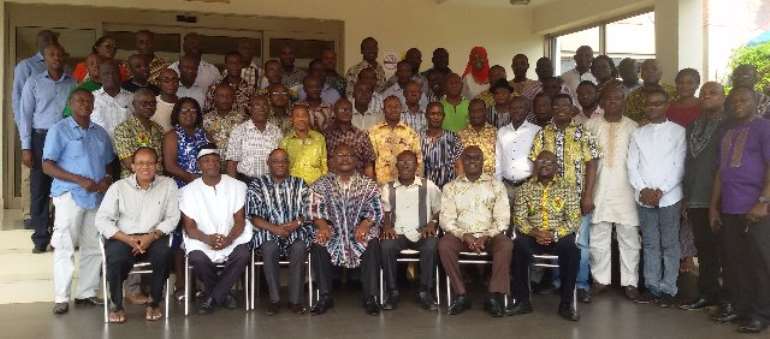 The Chief Executive Officer of the Driver and Vehicle Licensing Authority, Noble John Appiah is urging personnel to help purge the bad image of the authority.
He wants personnel to lead an image-cleansing campaign with attitudinal change that will improve service delivery to the general public.
Mr. Appiah has been addressing top managers of the authority drawn from across the country at a training workshop in Kumasi.
According to a survey conducted by a consultant of the authority, corruption and bribery, activities of middlemen also known as goro boys as well as delays in service provision and bureaucracies among others have been identified as some of the challenges facing the DVLA.
Officials say the situation puts the authority in a bad light.
Mr. Appiah who assumed office barely two months ago told the workers his immediate task is to help revive the DVLA and make it commercially viable.
" Its an institution that has a very bad corporate image but we today must begin to do something about it. And we have the characteristics; we have everything that we need. It's all about changing our attitude and all those things. Don't let people think negative about your attitude but something very positive so that in our small ways, we can change the face of [DVLA]," he explained.
First, he wants personnel to lead the campaign to purge the authority's bad image by improving customer-worker relations.
" Somebody was telling me, why don't you do re-branding as ADB? I don't believe in just changing colours and logos, no. If we change all that and our attitude is still the same, we haven't done anything in branding.
"Once people come for our services, they can see a change. The way we smile, the way we receive them-we will do everything. When we have done those things, then we can talk of changing colours logos and those things. But it must start from our attitude towards work especially the way we receive customers," Mr Appiah charged.
According to him, DVLA will from beginning of March embark on image-saving campaign while the authority looks for innovative ways to improve on service delivery to the general public. This include radio and television programmes in the form of documentaries to educate the public on systems and procedures at the authority.
" We've put in place a lot of programmes this year and what we think we would be doing especially about documentaries about systems and procedures. The whole idea is to make the public see what we do and what they can also do to help us address some of the challenges. For example, if we look at this goro boys issue and all that, what can we do for them to see what we are doing". Mr. Noble Appiah quizzed.
He said the authority will deploy ICT-based mechanisms to help address some challenges such as activities of middlemen known in local parlance as "goro boys".
"From March I suspect, we will develop a lot of TV programme, constantly on both TV and radio so that we address how to tackle some of the goro boys issue in addition to using ICT to address some of the areas" . Mr Appiah announced.
Human Resource Development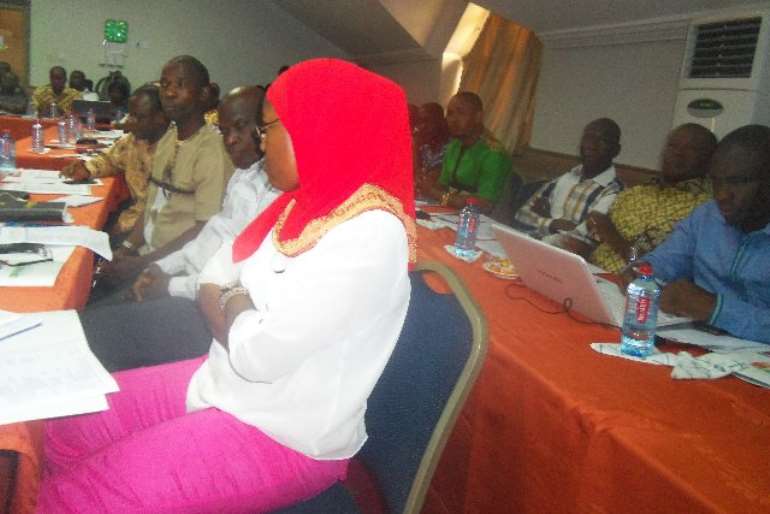 Mr. Appiah announced one of the key areas his administration will pay attention to is human resource development.
He announced training programmes have been lined up for staff to build on their capacity.
Some personnel have been penned down to undergo further training abroad as part of efforts to improve on especially vehicle examination and testing.
According to him, training programmes for staff will focus mainly on how to improve skills, attitude and culture of staff.
Approval has also been given for the recruitment of 128 new personnel. Seventy per cent will go into the technical department whilst the rest is spread among other departments.
The World Bank, under an agreement will this year support DVLA to improve on vehicle testing at Tema and Kumasi under a credit facility.
Meanwhile, Board Chairman, Brigadier GeneralI.B Quartey (retired), announced the renewal of all expiring contracts have been put on hold to enable the board and management evaluate them.
He hinted some of these jobs under contracts would be performed by DVLA staff in the future instead of awarding them third parties.