Adjei Kojo residents demand return of lands two years after demolition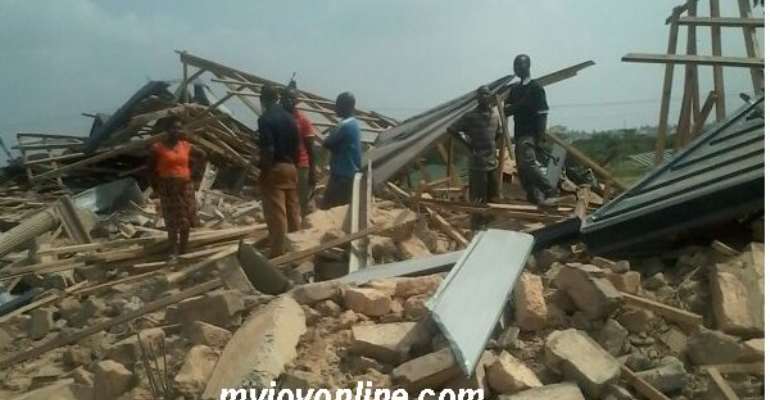 Two years after their houses were demolished by the Tema Development Corporation, disgruntled residents of Agyei Kojo, are back on the land, chanting and demanding the return of the land.
The residents are marking two years of their eviction which rendered them homeless. In red and black attire, the residents sang and shouted on the same land that used to house them but which has now been taken over by weeds.
They say they are tired of 'perching' with family and friends and want their lands back.
The Tema Development Corporation (TDC) accused the residents of encroaching on the land meant for other development projects.
In January 2014, the TDC supervised the first demolition exercise that rendered the residents homeless. Not even the intervention of the Tema West MP Irene Naa Torshie Addo was enough to stop the TDC from going ahead with the demolition.
According to Joy News' Joseph Opoku Gapko who interviewed the residents, the TDC began some development projects, including the building of roads on the disputed land shortly after the demolition exercise two years ago but the project has come to a standstill.
Gakpo said the once vibrant residential area has been reduced to an isolated vicinity taken over by weeds.
There is, however, one wooden structure and a UNDP tent occupied by a family.
The former residents who returned on Thursday are demanding compensation for their demolished properties and a return of the land.
They say the land was illegally taken away from them.
According to them, four former tenants of the land have died out of shock from the demolition with two others becoming mentally unstable.
"We are still in the wilderness. Our lands have been stolen," one of the residents said.
The TDC is yet to comment on the new development.