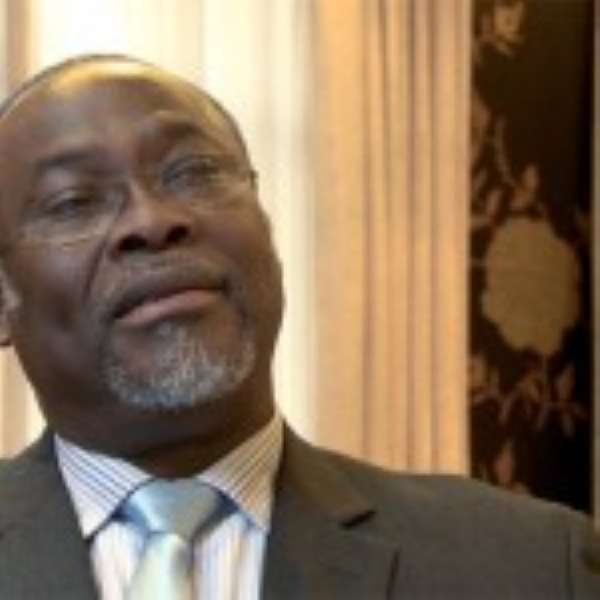 Dr Ekwow Spio-Garbrah
The Minister for Trade and Industry, Dr Ekwow Spio-Garbrah has revealed that plans are far advanced to convert the Export Development and Agricultural Investment Fund (EDAIF) into Export Development Bank.
He said the Fund, when converted into a bank, would mobilize more resources to support businesses in Ghana.
Dr Spio-Garbrah, who made this known at a recent launch of SADA commercial agriculture and development in Accra said, "Currently EDAIF simply gets all its resources from taxpayers through the consolidated fund and trade related levies.
He said the Export Development Bank should be able to mobilize additional capital from both domestic and international sources in order to make more progress.
Dr Spio-Garbrah said the proposal is currently before parliament, adding that cabinet had approved it in principle.
Ghana Commodity Exchange
.
The Trade Minister also reiterated government's intention to establish Ghana Commodity Exchange, which would enable farmers to get instant payment for their produce.
"The Ghana Commodity Exchange is going to be an instrument through which ordinary farmers would get better prices for their produce, because they would be better informed through a centralized exchange of buyers and sellers," he said.
"One of the problems of the agro sector in general is the delay in payment to producers. This is one of the problems that the Exchange is coming to solve…you get paid immediately.
"It's not a matter of middle men coming to you and buying your products at a certain cheap price and coming to sell it in Accra or other parts of the world, but the farmers themselves would be able to see it on screens what the prices of their produce should be.
"And because of the aggregation of production and the aggregation of buying and sellers, the price will be more equitable for the producer," he added.
[email protected]
By Cephas Larbi