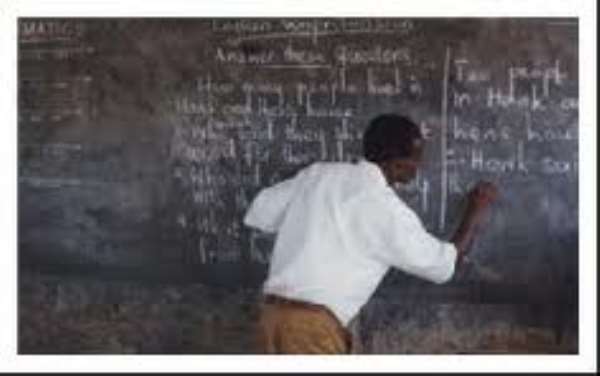 Nsawam (E/R), Jan. 20, GNA - More than 200 schools in the Nsawam/Adoagyiri Municipality were closed due to the demonstration by public servants in the Municipality against the increase in fuel levies and utility rates.
However the Police Service did not give teachers in the Municipality permission to demonstrate on the streets in Nsawam in support of the action declared by the Trade Union Congress (TUC).
The teachers therefore strapped red calico around their hands and heads and abandoned the classroom and gathered at the Municipal Office of Ghana Education Service, in solidarity with the day's nationwide demonstration declared by the TUC.
Speaking with the Ghana News Agency, Mr Daniel Agyei, Municipal Secretary of the Ghana National Association of Teachers explained that, the letter from the teachers to inform the police about the impending demonstration fell short of the five days notification period.
GNA