Pupils Of Aboso Methodist JHS Calls For Support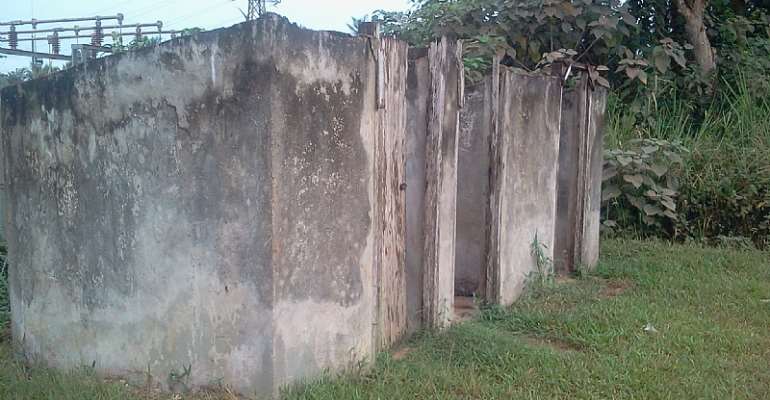 Pupils of Aboso Methodist Junior High School in the Prestea Huni-Valley district are calling on the government to provide them with toilet facilities.
The school with student population of about 900 does not have toilet thereby compelling the students to visit nearby bushes around the school to ease themselves.
According to them they share bushe around the school with "wee smokers"
The student's revealed that lack of toilet facilities in the school always compel them to defecate in the bushes around of which they are expose to a lot of dangers.
The pupils also disclosed that the absence of computer lab always compel the teachers to use their own lab tops to teach them of which making the learning of ICT uncomfortable to study.
With respect to their classroom, the student made it known that all the classroom floors and the roofs are in its deplorable state.
The Headmistress of Aboso Methodist School, Madam Rebecca Bedai, speaking to Modern Ghana affirmed all the issues raised by the pupils.
Madam Rebecca Bedia said letters has been sent to Methodist Church Head Office in Accra to attend to their needs almost a year now but to no avail.
She said the school don't have ICT lab for the student to do practical thereby affecting the performance of the student.
She, therefore, appeal to government, NGOs and individuals to support them address the situation.