Labour groups hold mammoth demonstration today over fuel, utility hikes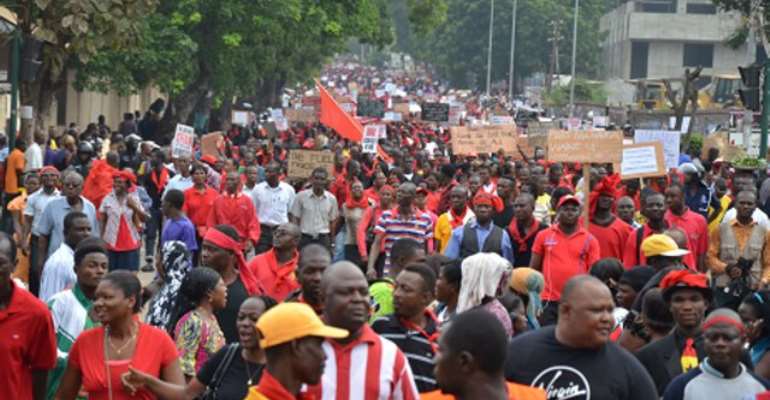 Organised Labour is set to hold a nationwide demonstration Wednesday to protest recent hikes in fuel and utility prices.
The Trades Union Congress (TUC), Industrial and Commercial-Workers Union (ICU) and other labour groups want the increases reversed, a demand government is unwilling to grant.
The recently introduced Petroleum Sector Levy led to a much-criticized 28% increase in petroleum prices despite a substantial reduction in the price of crude oil on the world market.
Water and electricity tariffs have also seen more than 50% increases.
ICU General Secretary, Solomon Kotei, is hopeful Wednesday's mammoth demonstration would compel government to act.
He said the Union has evidence that the petroleum levy has hidden charges that would further make the cost of fuel go up.
The TUC also says the price increases the fuel and utility price hikes "are reckless and a display of the insensitivity on the part of managers of the economy to the plight of the ordinary Ghanaian."
TUC General Secretary, Kofi Asamoah, thinks the timing of the petroleum price increases have worsened the plight of the Ghanaian.
Meanwhile police have promised to ensure adequate security for the protesters.
In Accra, the demonstration will start from Obra Spot near Nkrumah Circle at 7:30am.