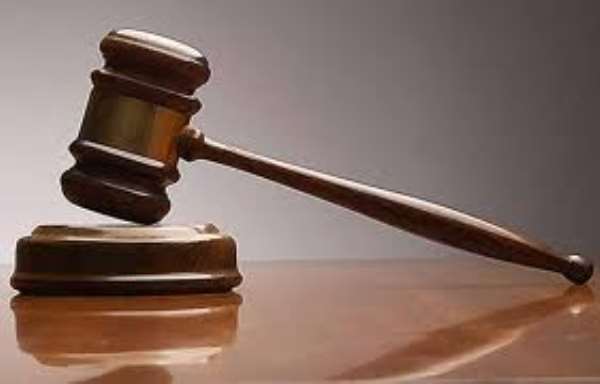 Accra, Jan. 19, GNA - A Travel Consultant who defrauded a trader of GHȼ12,000.00 under the pretext of securing him a German visa but failed has appeared before a Circuit Court in Accra.
Edwin Tetteh aka Karl, charged with defrauding by false pretences, has pleaded not guilty.
The court, presided over by Ms Patricia Quansah, admitted Tetteh aka Kweku Annan to bail in the sum of GHȼ30,000.00 with two sureties.
He is to reappear on January 22.
The court ordered that the sureties should provide their valid photo identity cards at the court's Registry.
Chief inspector Francis Tarsan said Mr Samuel Kwarteng, the complainant resides at Weija in Accra. Tetteh resides at Kwashiebu, Accra.
Chief Inspector Tarsan said during the year 2013, the complainant told his friend one Kofi Banini that he wanted to travel outside the country.
Prosecution said Banini therefore introduced the complainant to Tetteh who promised to assist him to secure a Schengen visa so he could travel to Germany.
The Prosecutor said Tetteh charged a fee of GHȼ12,000.00 and promised to secure the visa within a month.
Chief Inspector Tarsan said Tetteh told stories over the visa until on November 25, last year, he called the complainant to meet him at the Kotoka International Airport (KIA) at 2:00am, so that complainant could travel to Germany.
Complainant, prosecution said, went to KIA as agreed but accused failed to show up.
Accused person later called to say that the schedule had changed so he should go home, prosecution said.
On December 10, last year, Tetteh called the complainant again and asked him to meet him at the Airport at 11:00 am. Tetteh however did not turn up despite several calls made to him.
A report was made to the Police and Tetteh was arrested.
GNA