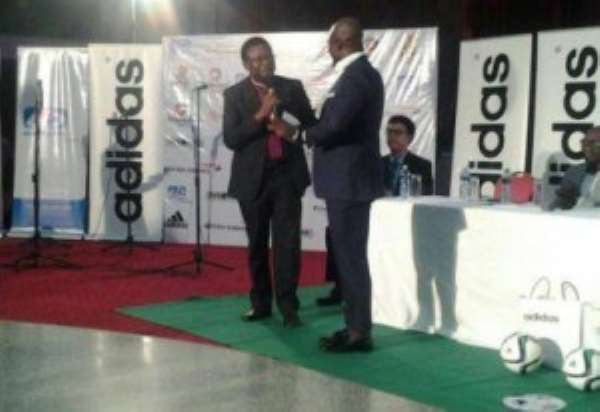 Ex-Black Stars captain Stephen Appiah has been unveiled as his country's Peace Ambassador ahead of November's crucial polls.
The iconic Ghanaian figure has been chosen by the National Peace Council following his incredible qualities.
The former Juventus ace was outdoored to the media on Monday night during the launch of the Unity Cup match.
The former Black Stars captain is expected to use his influence to bring tranquility among Ghanaians ahead of this year's crucial elections.
'Which was the highlight of my career, for me I believe Ghana has been so good to me and one of the best ways to give back my beloved country is to commit myself to its development which can only be achieved by fostering an atmosphere of peace and unity,' the 36-year-old told the media
'It is a popular knowledge that election in our part of the World are stained with pocket of violence seeming from political differences and other factors.
"Yes I'm of the view that here in Ghana we must not let this factor divide us let alone wipe or threatened to wipe the democratic gains we have made over the years.
"In my opinion I see election to be similar to the game of football there are two possible outcomes a win or lose, there are opposing sides who supporters have made huge emotional investment and can go extreme length just to see their favourite team win there is a referee to ensure the rules are obeyed."
The 2016 elections is a straight fight between incumbent John Dramani Mahama and opposition leader Nana Addo Dankwa Akufo-Addo on November 7.