Akosombo's Roman Catholic Primary School Receives Makeover Courtesy meQasa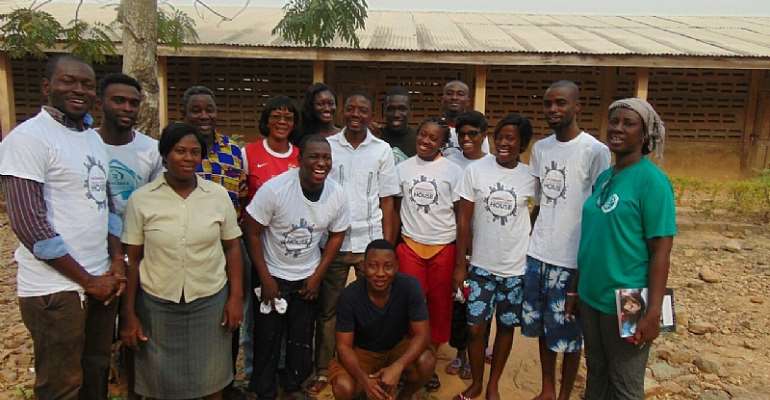 Starting the new year off with a bang, leading online real estate search marketplace meQasa, spent a weekend in Akosombo for a company retreat, during which staff offered their time, muscle and materials to paint a school. Akosombo Roman Catholic primary school was built under the auspices of the church, led by Father Evans Akohoho, and had never seen a stroke of paint in all its years of existence.
Bright and early one Saturday morning in January, fifteen employees pulled up to the school with a few gallons of white wash, 5 buckets of paint, 10 paint brushes, 3 rollers and the relentless will to make a difference; and got to work. Having worked hand in hand with the Asuogyaman district representatives of the Ghana Education Services (GES), meQasa was able to select the Akosombo RC Primary School and coordinate the community service effort with the school's administration, primarily the assistant head mistress, Veronica Agyemang. Over twenty years, the suggestion to paint had been brought up repeatedly in the school's PTA meetings, but to no realisation.
With sleeves rolled up, the team jumped right in to painting half a school block consisting of 6 classrooms and five hours later, what seemed like a daunting task on arrival, resulted in a gorgeously painted building ready for 150 unsuspecting school children returning for a new term just a few days after. Problem solved. Some paint was also donated to the school to assist in continuing to paint other buildings.
"It was an important part of our retreat to be able to serve whichever community we would visit in a way that would be meaningful to them. We were delighted by the GES' excitement to help us execute our effort to give back. We did this for some deserving kids", says meQasa CEO, Kelvin Nyame, about the volunteer activity. In December, the startup also offered support to real estate agents with a holiday 'Giving' campaign, allowing the industry professionals to enjoy free branding help. "I was surprised to hear they are not an NGO, but rather a small company," exclaimed Mr. Prosper, GES Asuogyaman Deputy PRO, "and not professional painters, either! We are more than pleased and appreciative of this fantastic project."
The community service endeavour is the startup's first with goals of doing more annually. meQasa.com is Ghana's easiest way to rent, buy and sell property, offering a user-friendly online marketplace mutually beneficial to homeowners/landlords, home seekers and real estate agents alike.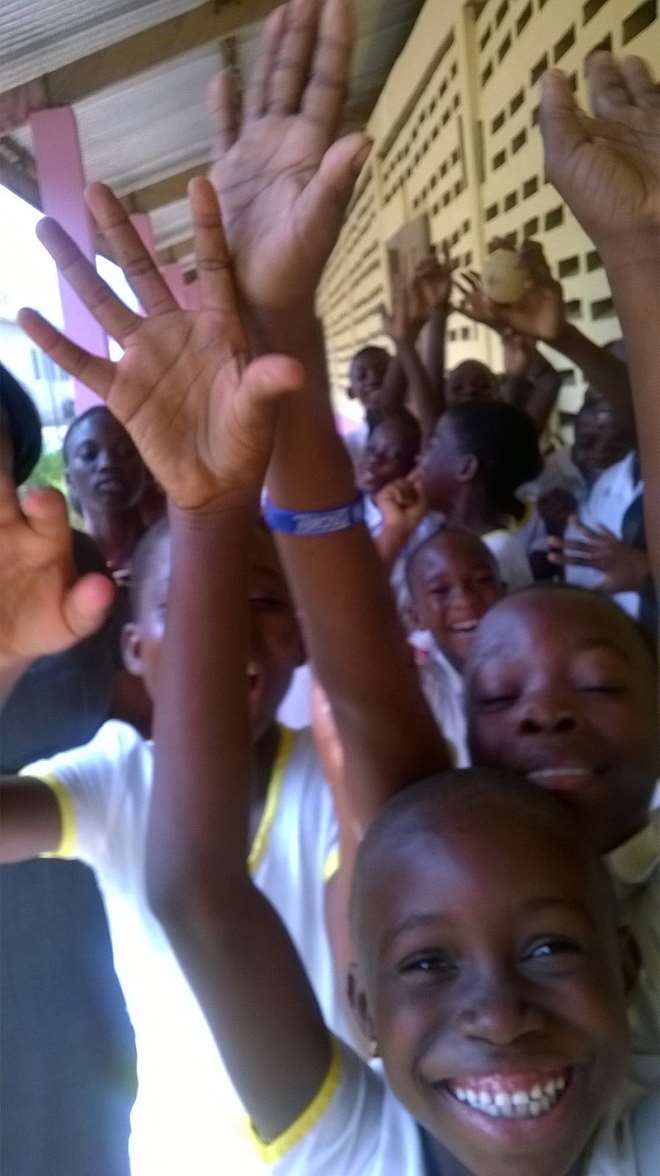 AKOSOMBO RC PRIMARY SCH KIDS SEE MAKEOVER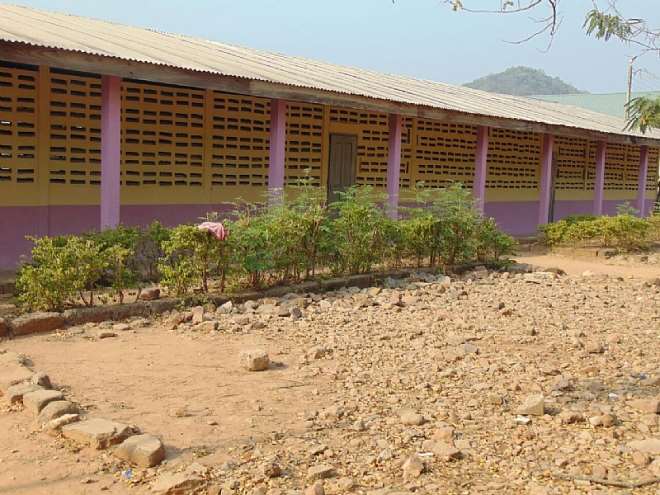 AKOSOMBO RC PRIMARY AFTER PAINTING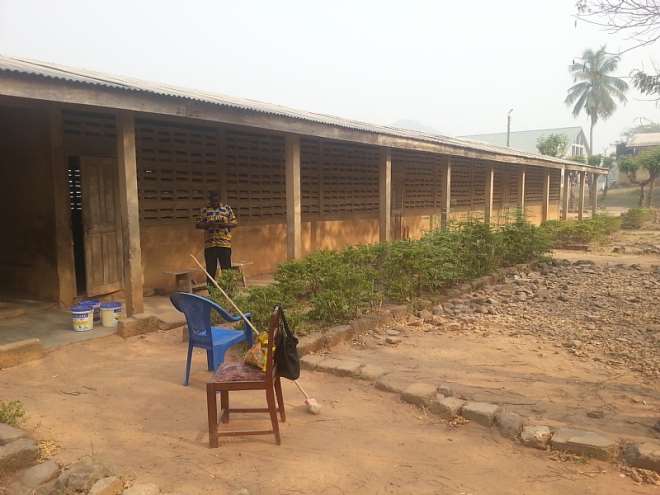 AKOSOMBO RC PRIMARY BEFORE PAINTING