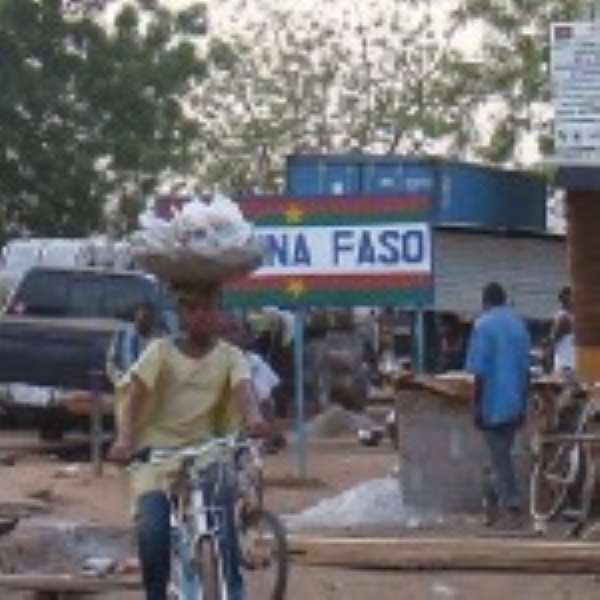 A picture from the Dakola border community in Burkina-Faso
Following the recent terrorists attack in Burkina Faso by some persons believed to be connected to Al-Qaeda, some residents of Paga in the Kassena-Nankana West District in the Upper East Region say they are living in fear.
According to the residents who spoke to DAILY GUIDE in separate interviews, they feel insecure in the area and are considering leaving the area if they do not see government intensifying security in the border community by the end of this week.
Paga is a border community between Ghana and Burkina Faso and considering the porous nature of the border and the easy access to and from Burkina Faso, and the inadequacies of the Border Patrol Team of the Ghana Immigration Service, the people living there have every reason to be afraid.
If the swiftness of the Al-Qaeda terrorist group, as portrayed by the international media, is anything to consider, then the Government of Ghana will have to be serious and quickly get the security of the area intensified.
For many years, smuggling of fuel from Ghana to Burkina Faso through Paga and its environs has been thriving and the security agencies responsible for stopping them have not been able to reduce the rate.
The traffic to and from Burkina Faso through Ghana has been normal, even though drivers carting goods to Burkina Faso "tread" cautiously as they head for Burkina Faso from the Paga Truck Parking area.
Officials at the border as usual will not grant any official interview or say anything as to what plans are in place or whether they have asked for re-enforcement at the border and the many approved and unapproved entry points.
Dakola is also a border community in the Burkina Faso side of the border, a few meters away from Paga. There too traders are very alert and have their eyes on everyone they find strange. Taxi and bus drivers as well as okada riders are very cautious and ask many questions before allowing passengers to board their taxis, buses or okada.
FROM Ebo Bruce Quansah, Paga