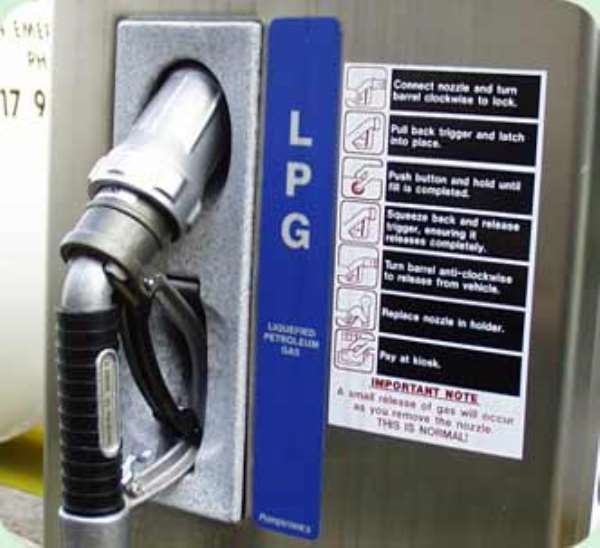 The Ghana National Union of Polytechnic Students (GNUPS) is in a state of tremor and total bemusement about the introduction of utility levies on Polytechnic Students and the recent price hikes in utility tariffs by government.
Our surprise at the government is anchored on the political ideology of a government that prides itself as a social democrat whose political ideologies should ideally be the introduction of social intervention programmes and policies to ease the burden on its citizenry. Government by its recent posture has with shenanigans gone ultra vires to what it professes to be its political ideology. We are calling on government to sit up and innovate ideas that will arrest the ever increasing economic hardships that is being visited on this country especially we the vulnerable ones.
UTILITY LLEVIES ON POLYTECHNIC STUDENTS
Tertiary Education in Ghana has finally become a preserve for the rich due to lack of government support for the running of our schools. Many students in recent years have had to make a difficult choice of deferring their programmes due to the inability to pay their fees. Students in tertiary institutions currently pay directly for everything in connection with our training except the salaries of our lecturers (which we do through payment of our taxes) and the government doesn't seem to be bothered about this.
Ghanaians may recall that the government after an unsuccessful attempt to push a cost sharing policy on utilities down the throats of Tertiary Students at the UPSA FORUM, came out categorically to affirm the status quo of subventing the utilities consumed by Tertiary Institutions. GNUPS has since been suspecting that statement as another government propaganda since Management of our institutions, the electricity company of Ghana and the Ministry of Education kept singing a discord on whose responsibility it is to pay for the utilities consumed by tertiary institutions.
Our suspicion of a deceit on the part of government on the matter went further when Vice Chancellors Ghana and CORP attempted to negotiate with students on a charge for utilities this academic year. In a response to threats of unrests from students, a deceitful government acting through Mr. Okudzeto Ablakwa came to refute reports of government passing on the cost to students.
It has become abundantly clear that the government for want of cheap political points is playing a head-knocking advocacy by telling ECG to go after our schools for their cash, asking management of our institutions to charge students towards settlement of the debts and revert to wash hands before students on its involvement in any arrangement to charge us the cost of utilities.
Perhaps GNUPS may restore little of its trust for the government if the under listed questions are answered:
Is the government now telling students it now lacks needed powers to enforce its policies in our institutions especially that on payment of utilities which has been in operation since establishment of the first tertiary institution in Ghana?
Is it not a bare face deceit to pronounce innocence on yourself when your appointees acting in this matter supports the contrary to your supposed position?
Why has the Ministry of Education failed to take action since petitions were sent to them on the ongoing imposition of utility charges on students in our Polytechnics?
As before cautioned, GNUPS shall resist with all our might, this cruelty of passing cost of utilities onto students of Ghana. Tertiary Students have endured enough.
INCREASE IN UTILITY TARIFFS AND TAXES
How justified is government in the astronomical increment of utility tariffs in the face of DUMSOR? Government should pay the huge debt it owes the utility companies if government is sincere about its commitment to resuscitate the companies. This is the height of irresponsibility and insensitivity; that government plays oblivion to its own mess and then pours the ravaging consequences on the feeble citizenry.
How justified is government in the astronomical increment of petroleum products in the face of the sharp decline in global prices and the relative stability of the Cedi in recent times? In any case why is government egregiously running away from its own baby, the automatic price adjustment formula?
What we find striking and unconscionable is when government fails to retrieve substantial amounts of money that have been siphoned from state purse by some officials and yet come to impose UNSYMPATHETIC policies on citizenry. Most of those kleptomaniacs have gotten away with those monies which could otherwise be used in the interest of the state to relief the humongous hardships which we are suffering now. Those monies must be retrieved and culprits prosecuted before we can entrust government with additional resources!
As students trained to be technocrats and as good citizens, we cannot downplay the relevance of taxes in progressive societies, however, the problem arises when the government fails to be innovative in resource mobilization and tends to lazily end its spleen on citizenry by way of enforcing UNSYMPATHETIC taxes. GNUPS is of the conviction as is the case always, that such UNSYMPATHETIC taxes serve as basis for tax evasion whose cascading effect would be government's inability to meet its revenue targets. Such taxes are also slow poisons that kill businesses and impinges their growth leading to high rates of unemployment. Government must sit up!
The president in his press interaction on the12th of January, 2016 asserted his preparedness to listen to Ghanaians. We believe in this statement by the president and proceed to hold him to it. Mr. President we are suffering and gradually being impoverished by the policies mentioned above. Kindly listen to your people.
GNUPS is by this release calming down the over 45,000 polytechnic students across the country and lending full support to organized labour in their combat to reverse the "UNSYMPATHETIC" increment.
We assure government that, we shall not fail to remove our foot off the breaks if it fails to apply its breaks first. We are prepared to mount a relentless ALUTA that will ensure reversals take place especially with the imposition of utility levies on students.
Long Live GNUPS
Long Live Ghana
Signed
Elvis Osei Amponsah
Public Relations Officer
0545431600