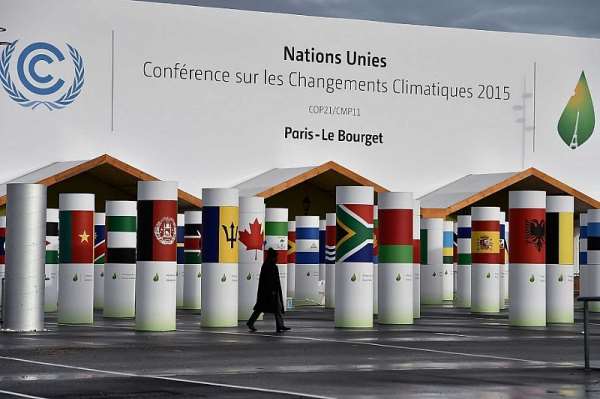 Climate Change agenda, now more than ever needs total embrace as an issue affecting Every Nation.
Climate change thought is currently the driving force behind the world's social, political and economic policies; from Trade to Agriculture and from Mining to Manufacturing.
Despite this, significant levels of inefficiencies in handling environmental matters still rule world's diplomatic actions from Uganda to US and from Ghana to China.
As climate change threats became increasingly alarming over the past few decades, world governments were forced to propagate climate change departments within environmental ministries for instance in order to further the implementation of the United Nations Framework Convention on Climate Change (UNFCCC) and its Kyoto Protocol (KP).
However, as the warning signs of climate change got more disquieting, some countries including Canada, Switzerland, and United States already exalt their domestic climate change administrative departments to match the changing tasks involved in addressing climate change.
While some, despite the drastic need in developing not only their physical infrastructures, did less, or nothing to improve areas such as technical human capacities; setting up new departments for efficient handling complex decisions and programmes as they trend.
Talking of efficiency, Switzerland, for instance became the first country to officially communicate how they have decided to help the world cut carbon emissions on a document widely known as Intended Nationally Determined Contributions, INDC's.
This wasn't a miracle. Switzerland has a well-developed, well-structured Climate Change administration. Led by Environment Minister Doris Leuthard, Swiss government exhibited an impressive show of directorial drive in a statement co-issued with worked INDC's document:
"Actions need to follow the words: national pledges need to be executed and verified, and emissions reduction efforts need to be regularly reinforced, to do this successfully, you must re-organise your administrative unit first" says Leuthard.
The success of Switzerland is the very opposite story of most of the countries especially African who helplessly met the UNFCCC 1ST October 2015 INDC submission deadline. It was even more embarrassing that even during the course of COP21 in Paris, some countries still were not sure if their pledging document was well prepared.
Uganda was among the countries in sub-Saharan Africa who utterly failed to prepare and submit the document in time. And by the time UNFCCC mounted pressures on countries to hasten planning their INDC's, the narrow corridor of the Environmental Ministry's plaza was on fire, hummed with sweating staff burning the midnight oil.
But this is not a time to blame anyone. The fact is, Climate Change has evolved to a capacity of a special treatment as a discipline and qualifies for a separate admin mention the bureaucratic tendencies of poor countries.
Some rich countries are already recognizing new demands, and pushing the discipline into higher learning curriculum as an independent course of study: Bachelors of Climate change is already available, taken in some countries.
Climate change has been said to be the biggest issue of the 21st century. "Not terrorism, not human rights, not political strife, but climate change" said President Barrack Obama during his address in the opening ceremony of the just concluded 2015 climate change conference, COP21 in Paris.
As a result, the level of attention now channeled by the international community to move the world away from the epidemic of carbon pollution and build the ideal world envisioned by Paris Agreement has equally intensified, requiring stakeholders, both developing and developed to rethink their scale of operations and management.
To block the inherent bureaucratic and technical loopholes hindering concentrated National struggles in battling global warming, nations need autonomous climate change ministries.
AUTHOR: Boaz Opio
Environmentalist; Climate Tracker; Development Economist
Kampala Uganda
[email protected]