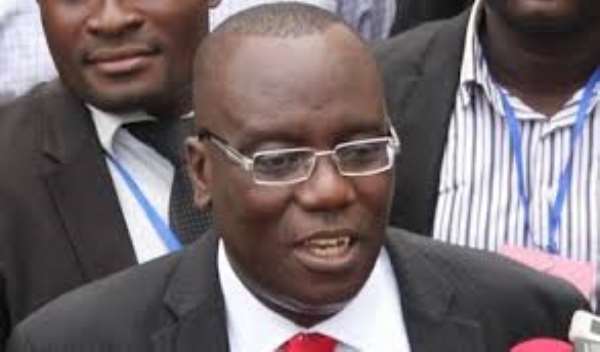 Former General Secretary of the New Patriotic Party, Mr Kwadwo Owusu Afriyie, aka Sir John has described President Mahama's Government as a thorn in the flesh of every Ghanaian.
According to the tough spoken legal prodigy, President Mahama's Government has brought unprecedented hardship on Ghanaians from all walks of life.
Reacting to the withdrawal of service by over 5000 caterers in the School Feeding Program across the country in an exclusive interview with Ghnews360.com, the former scribe was livid and in no mood to mince any words in his views of the Government.
Describing the government, Mr Afriyie said, "From withdrawing teachers allowance to keeping trained nurses unemployed for over a year, this government has taken his insensitivity to children at basic education level"
"Every single Ghanaian has been a victim of President Mahama and his government irrespective of his age or political leaning"
The only people enjoy are those close to the corridors of power
He challenged the NDC to "take a second look at their documented Social Democrats' principles because the evidence from their time in power so far is anything but.
According to him, "the NDC has managed to destroy most of the social intervention programs created by the erstwhile Administration under President Kuffour and called for the immediate restoration of the NPP Government: this time under Nana Akuffo Addo to "restore Mother Ghana to her rightful place"
He said "another four years for President Mahama will be suicidal and must be prevented by the good people of Ghana who have the power to save the situation come November 7th.
In the meantime, he advised government to do anything possible to get the caterers back to cook for the children because most of the children can't live without the program.