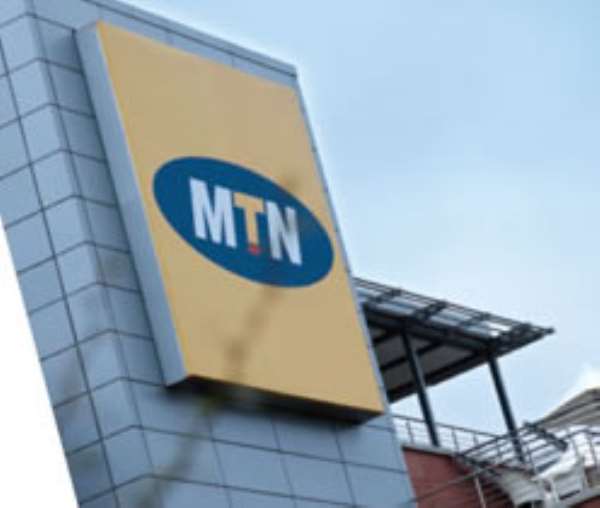 MTN Ghana has received an award from the Chartered Institute of Purchasing & Supply (CIPS) Ghana and the Association of Ghana Industries for its outstanding contributions to local procurement initiatives. The award was presented during the annual CIPS awards night held in Accra on Saturday.
The award in Ghana follows the one MTN received from CIPS Africa in Johannesburglast year for "Most innovative use of technology in Procurement and Supply."
The awards attest to enhancements resulting from a back office transformation initiative implemented by MTN with simultaneous implementation of the leading industry Oracle Enterprise Business Suite. With this initiative, the end-to-end management of Procurement from Budgeting through to Requisition Approval, Sourcing, Purchase Order Creation / Approval and even Order transmission to vendors is seamlessly and digitally managed in a single Enterprise Resource Planning (ERP) system.
This has resulted in an almost paperless Procurement process, a clear transaction audit trail, efficiently reduced cycle times and effective management of resources. The resulting improved speed of execution has helped maintain MTN's position as the Telecom Market Leader in Ghana.
Receiving the award on behalf of MTN Ghana, Mrs. Evelyn Sam, General Manager for Procurement Services, MTN Ghana, expressed gratitude to CIPS Ghana/ AGI for the recognition.
She said, "It is heartwarming to know that our efforts at improving procurement and supply chain practices arebeing recognized locally". We believe that otherorganizations will achieve benefits similar to those realized by MTN Ghana if theyadopt the use of technology to enhance procurement andfinancial management".
The CEO of MTN, Mr. Ebenezer Asante, commenting on the award said, "Technology is the driver of the world's economy and MTN as the leader in Ghana's telecoms industry is committed to support the growth of enterprises using end –to-end technology solutions.
"We dedicate this award to all our Suppliers and Business Partners."
Professor DouglasBoateng, an International Chartered Director in Supply Value Chain Management, and the guest speaker at the event emphasized the need to professionalize procurement practice in Ghana. He said, "without procurement, in terms of how we buy and strategically source for things, the industrialization initiative of Africa and for that matter Ghana will be a puffery." He indicated that advanced economies are using procurement to develop their industries and it is therefore critical for Ghana to do the same.
Other recipients of the CIPS"Industrial Recognition to Local Procurement Initiatives"awards wereGraphic Communications Group Ltd. and Ghana Civil Aviation Authority.
CIPS Ghana is an affiliate member of CIPS Africa, a professional body with focus on Procurement and Supply Chain professionals. It is the worldwide center of excellence on Procurement and Supply Management issues.