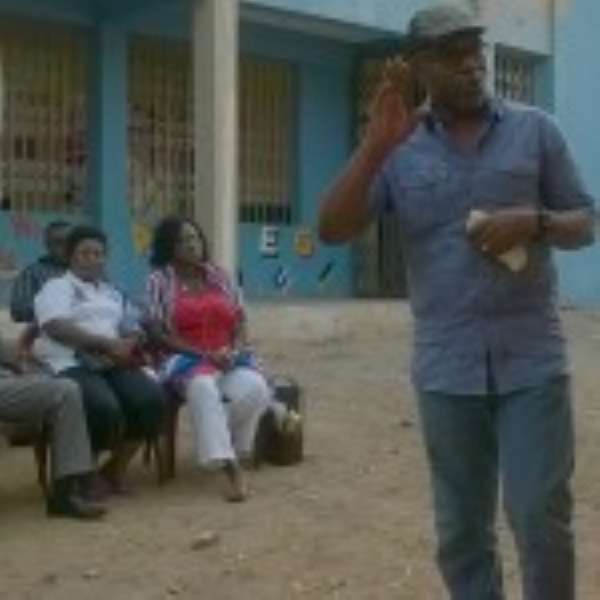 The New Patriotic Party (NPP) chairman for the Adentan constituency, Joseph K. Acolatse says the National Democratic Congress (NDC) may have the money but the NPP has energy and the goodwill of Ghanaians.
Mr. Acolatse disclosed this while addressing polling station executives in the Amrahia-Malejor Electoral Area of the Adentan Constituency during the inauguration of a campaign team for the electoral area at Amrahia.
Mr. Acolatse encouraged the executives to work hard to bring the party to power.
He, however, cautioned members of the party not to indulge in unnecessary fights with the opposition parties but rather debate them on issues because politics was about ideas.
"We will need everybody on board in order to win the elections, including members of the ruling NDC, who are not happy about current hardships and profligacy being exhibited by the government."
"They may have the money but we have the energy and desire which is further entrenched by the goodwill of the good people of Ghana," he said.
Mr. Acolatse explained further that all the initiatives of former President Kufour had collapsed so this is an opportune time for the NPP to come and correct the wrongs.
The NPP's parliamentary candidate for the Adentan constituency, lawyer Yaw Buabeng Asamoah encouraged the executives and the entire membership to eschew selfish interests in order to promote the collective interests.
Lawyer Buabeng Asamoah said after NPP's national delegates congress in Sunyani, the flagbearer asked all and sundry to focus on the main issues and not be distracted.
He reminded members of their role and encouraged them to be good ambassadors of the party.
Mr Asamoah added that the presidential candidate Nana Addo Dankwa Akufo-Addo has shown over the years that he is an astute politician and an incorruptible individual capable of bringing hope to the people of Ghana.
The coordinator and campaign leader for the Amrahia-Malejor Electoral Area, Baaba Maison assured the constituency executives that the electoral area had put things in place to ensure victory for both the parliamentary and presidential candidates.
.
"We will continue to work hard to ensure victory for the NPP in 2016.
"The harsh economic conditions have made the call for change even louder, and we cannot wait to see Nana Akufo-Addo bring the change people are calling for," she said.
By Elikem Kwaku Ahialey