Mexico Starts Drug Kingpin's Extradition Process To US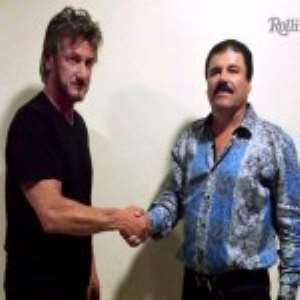 Mexico has formally started the process of extradition to the US of drug kingpin Joaquin "El Chapo" Guzman.
The authorities said Interpol officers served him papers at the Altiplano prison, near Mexico City.
Guzman, 58, escaped from the maximum security jail in July and was recaptured on Friday.
Mexico is also considering whether to investigate Hollywood actor Sean Penn, who interviewed Guzman soon after his jail break.
Unnamed Mexican officials have said Penn's secret meeting helped lead them to the fugitive.
In the Rolling Stone article , the result of a seven-hour meeting, Penn and Guzman discuss various topics, including drug trafficking.
Mexico began extradition proceedings in line with US requests from 2014.
In a statement, Mexico's attorney general's office said Interpol Mexico agents went to Guzman's prison to execute two arrest warrants.
The US filed extradition requests so he could face charges of smuggling vast amounts of drugs into the country.
.
Guzman, who was named Public Enemy Number One by the Chicago Crime Commission in 2013, has been indicted by at least seven US federal district courts.
However, the extradition of "El Chapo" to the US is by no means a foregone conclusion, the BBC's Katy Watson in Mexico City reports.
Mexico and the US have an extradition treaty – but the process can take months.
Guzman's lawyers can raise motions to try and block any extradition and the process has to go through the judicial system, our correspondent says.
Many people believe he should face justice in Mexico first. But the case goes beyond sovereignty and national pride.
Guzman, who was one of the world's most wanted drug traffickers, escaped from jail through a tunnel dug in the showers.
That was his second escape – he was first arrested in Guatemala in 1993 and escaped from Puente Grande jail in 2001, reportedly in a laundry basket after bribing officials.
He was on the run for 13 years before being held again in 2014. Previous extradition requests from the US have been turned down.
-bbc