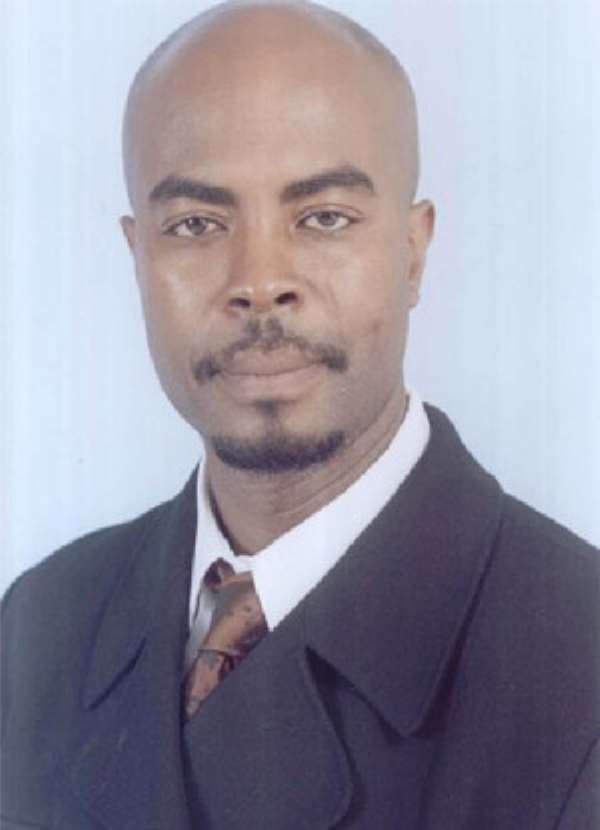 Ramon Akoto begs Mills RAMON Akoto, the ambitious young man from Kumawu, Ashanti region has lashed out at the ruling party for allegedly trying to set him up because he had decided to throw his lot in with Professor Atta Mills, the NDC presidential candidate.
The American-trained ICT professional was complaining aloud on radio, following a review of a story carried by The Chronicle, detailing his tangle with a woman who claimed he had taken monies from him with assurances that he would help her with a visa.
Mr. Akoto, sounding very agitated, literally begged the NDC flagbearer, Professor Atta Mills last week on Peace FM that he should not be deterred by what he said was a conspiracy to set him up, an act, he claimed was orchestrated by the NPP, which resulted in him being detained at the Nima Police station. He repeated his appeal to Mills not to reject him because of his predicament. He would not speak much on the issue as he said the matter had been listed for hearing in court on December 11, but his main concern was that Mills might reject him because he was being made to appear as trouble-prone.
He acknowledged that his family members were disappointed that he did not join the NPP, but rather chose to pitch his tent with the NDC yet said he relished a working relation with Mills to use information technology to create hundreds of thousands of jobs in Ghana.
"I think I am old enough to make my own choices, and I have decided, .. I am sorry if does not please some members of my family…" He said no party had approached him, and that he was very comfortable with the NDC and hoped they would soon replace the NPP government.