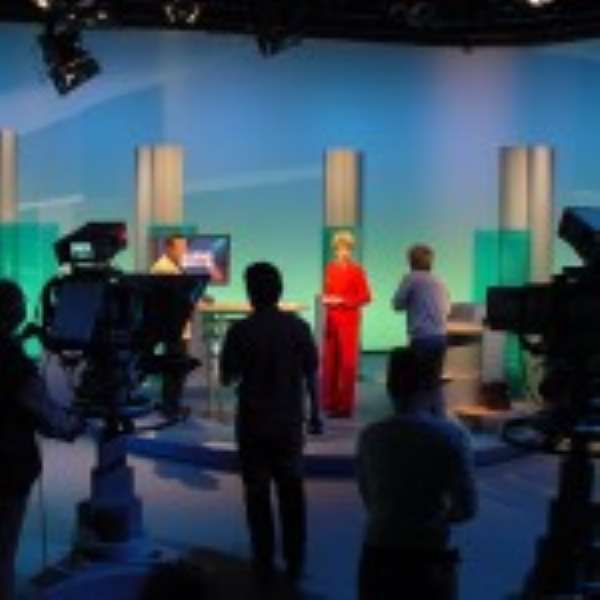 Gordon Kwaku Asubonteng, Dormaa Municipal Chief Executive (MCE), solicited the assistance of the police to abruptly end a live television programme, which was being screened by Amansan Television at the local Presbyterian Park.
The MCE was quoted as saying the programme was "inciting the people against President John Mahama's government, making his administration very unpopular."
The programme, 'Asem Yi Di Ka', was being telecast to offer an opportunity for customers who had been affected by the fraudulent activities of micro finance institutions in the area, to air their grievances.
Forty-five minutes into the programme, the MCE emerged in the company of police personnel, including Superintendent Washington Foli, Municipal Police Commander and Assistant Superintendent of Police Samuel K. Yeboah, and demanded that the ATV crew stop the live transmission, saying that the crew had not sought permission from the police for the public event.
The MCE's directive angered the spectators who began to protest vehemently.
Nana Tufour, Producer of the Programme, speaking in an interview with the Ghana News Agency, claimed he had earlier called the MCE to participate in the event but he declined the investigation.
.
"We were expecting the MCE to send his representative but he did not because we had invited some representatives of other political parties," the producer stated.
When contacted, the MCE explained that he ordered the ATV crew to end the programme because they were in breach of the Public Order Act, as the teeming crowd of the disgruntled customers was to gather to air their views.
Additionally, Mr Asubonteng said the crew failed to notify the police about the impending programme and that that was absolutely illegal according to the 1992 Constitution.
"They are journalists, and for a programme of that kind, they were expected to know better by conducting background checks and investigations first because this is an issue we are still working on to resolve," he added.
He confirmed that the producer had called him, but he informed him that he was in Sunyani and would proceed to the venue, "which I did to stop them.
"I didn't give them the permission to do any programme because I'm not the police."
Supt Foli corroborated the assertions of the MCE stating, "They were never notified about such an impending programme."
He said once there were members of the opposition parties involved as panelists, it was proper for the crew to do the right thing to prevent any inconvenience.
The Municipal Police Commander described the television programme as "politically motivated." GNA