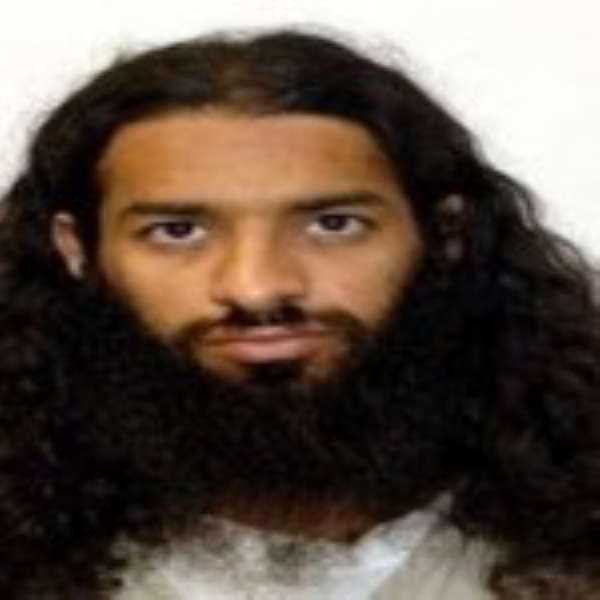 Bin Atef and his colleague and compatriot Salif Al-Dhuby are not the kind of strangers one should have in one's neighbourhood, let alone in a country.
Unfortunately, however, we have them in our midst, courtesy the outcome of a behind-the-scenes arrangement between our government and its American counterpart.
It was interesting listening to a US Embassy official explaining the controversial subject last week to a local radio station. The rare interview between an American diplomat and a largely Akan-speaking station saw the official throwing in all the tools of diplomacy to massage his points.
He praised the Ghana government for agreeing to host the two unwanted Yemenis, describing the gesture as an exhibition of the country's responsibilities towards the international community.
We are yet to come across a Ghanaian who concurs with their government for taking this foolhardy step: Ghana has never been so deliberately exposed to an existing international danger which fallouts can only be imagined by its government.
It was an interesting observation how the American diplomat, while declaring the two men free of terrorism labels, added however that what is in their minds is beyond his ken.
President Barack Obama, in his bid to make good his campaign promise of ridding the Guantanamo Bay of terror suspects, has resorted to dumping the inmates in limited willing countries.
.
If the few countries which have taken in these suspects had made known the terms underpinning the arrangements, so is not the case with Ghana.
We have heard that the two, being free men, would not be restricted in their movements and indeed perhaps in the people they meet with, which makes their stay here even more worrisome.
It is inauspicious that the two are in the country at a time when the law enforcement agents are dealing with some persons suspected of undergoing Boko Haram grade militant training in the Northern Region.
This can be likened to the process of ignition and combustion – the two combining to start a fire.
The country which should have accepted the two persons but has refused to do so for reasons only best known to it is Saudi Arabia.
The oil-rich country is currently undertaking bombing sorties in neighbouring Yemen, a situation which makes the return of the two to that country impossible. It stands to reason therefore that since it is the action of the Saudis which has rendered the return of the two to their country of origin unwise, she should take them in.
An African country far away from the Middle East and the Gulf region should not be exposing herself unduly to the complex shenanigans of international terrorism. You mess around with these killers and expose your underbelly to poisonous arrows.
With Boko Haram militants who have sworn allegiance to their Islamic counterparts (ISIS) in our backyard, news about the terrorism suspects should entice the killers who would want to learn more about the art of mass destruction of innocent lives.