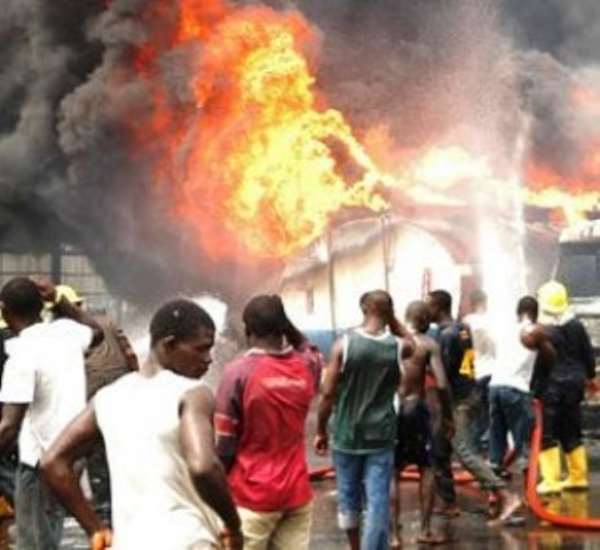 Nkawkaw (E/R), Jan. 10, GNA - A fire outbreak early on Thursday morning destroyed a saw mill machine, a carpentry shop, a number of refrigerators, a television set, bicycles, wax prints in a container and two other shops at Nkawkaw.
It took officials of the Ghana National Fire Service (GNFS) from Aduamoa, Enyinam and New Abirim over two hours to put off the fire as the Nkawkaw fire tenders had developed a mechanical fault.
The cause of the fire is being investigated by the officials of the Nkawkaw Fire Service.
Briefing the media, Assistant Divisional Fire Officer (ADO), the Deputy Kwahu West Municipal Fire Officer, Felix Saka said all the fire stations arrived with their fire tenders to the scene but the cluster of shops and kiosks in the area complicated their efforts.
He said though the cause of the fire was under investigation, it might have been caused by human error and advised the public to be careful when dealing with fire due to the severe dry weather.
Owners of the destroyed items, however, blamed the officials of the GNFS for arriving late to put off the fire to savage their items.
GNA