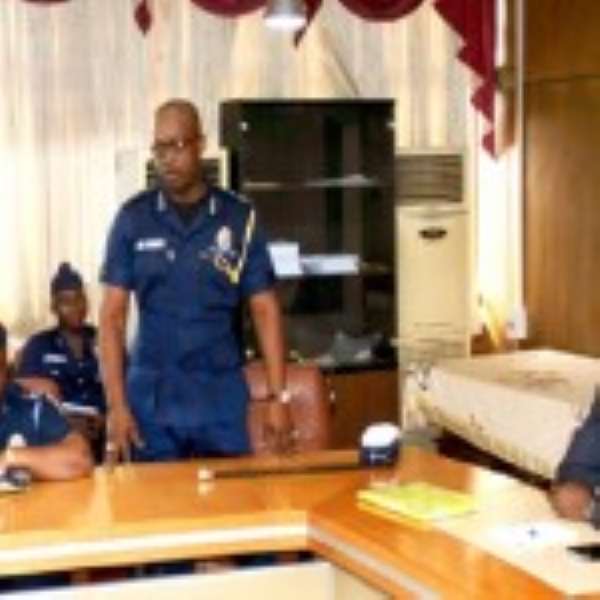 The Ashanti Regional Police Command, led by DCOP Kofi Boakye, has denied comments by a member of the National Democratic Congress (NDC) that the police support a diabolic plan of the ruling party to stockpile machetes to cause mayhem during the upcoming polls.
The police categorically distanced themselves from the irresponsible remarks made by one Robert Owusu, an NDC Communicator on Boss FM in Kumasi, stressing that the police would ensure that he faces the law.
"With regard to Robert Owusu's irresponsible comments in relation to amassing and sharpening of machetes, the police, particularly DCOP Kofi Boakye, categorically disassociate themselves from such irresponsible utterances," the police stressed.
In a release, authored by the Ashanti Regional Police PRO, ASP Mohammed Yussif Tanko, the police lambasted the NDC man for inflaming passions on radio and trying to link the police to it.
He said the police would vigorously deal with the dicey matter, which poses a threat to the peace of the Ashanti region, noting that Robert Owusu would face the consequences of his action per the law.
.
Assist. Supt. Tanko said the regional police command and the National CID Headquarters, (Political Desk), have requested for copies of the said tape for the necessary action to be taken against the NDC man.
The police, he stated, would not condone and connive with any political groupings to destabilize the peace of the region, noting that the police would always discharge their professional mandate of ensuring law and order and protection of life and property devoid of political interference.
The Police PRO sternly cautioned all political parties and their commentators to be mindful of their comments on radio, noting that any person that would pass comments that have the potential of causing political tension would be arrested and prosecuted.
Meanwhile, DAILY GUIDE's checks revealed that Robert Owusu was part of NDC supporters in Kumasi, who some time last year called for an immediate transfer of DCOP Kofi Boakye from the Ashanti region.
They claimed DCOP Kofi Boakye's reputation and credibility might not augur well for the NDC in terms of the accumulation of votes because the police chief would not allow anybody to rig the 2016 polls.
FROM I.F. Joe Awuah Jnr., Kumasi