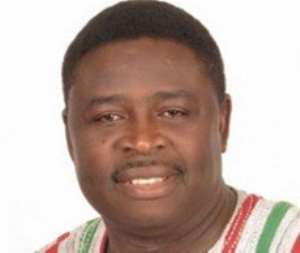 Governance expert, Edem Deikumah, doubts if former flag bearer of the Convention People's Party, Dr. Abu Sakara, will make an impact in Ghana's political arena when he runs as an independent Presidential Candidate in November.
Mr. Deikumah, a Lectural at the E P University College , is of the conviction that much as Dr. Sakara reserves the right to contest or form his own political party, the country's political landscape currently lacks the competitiveness it needs to accommodate third players in the political field.
The Governance expert was commenting on the former flag bearer's announcement to contest the November presidential elections as an independent candidate, after breaking away from the CPP.
Dr Sakara has explained that he arrived at the decision following months of "contemplation" and "consultations."
According to him, he had tried to help build the CPP around the core principles and values of the party that attracted him but the "conduct and misplaced priorities that still dominate decision making in the party," has convinced him that his "resources, energy and talent can be put to more productive purpose as an independent Presidential Candidate."
But Mr. Deikumah is advising the politician to take cues from other political figures who broke away from their respective parties.
According to Mr Deikumah, the success stories of independent Presidential Candidates are nothing to write home about.
He has advised Dr. Sakara to return to his party because his ideas could help the CPP create a third force in Ghana's political arena dominated by the NPP and NDC.
Dr. Sakara was the running mate to Dr. Paa Kwesi Nduom in the 2008 elections, but was elected as flag-bearer when Dr Nduom left the CPP to found his own party, the Progressive People's Party (PPP).