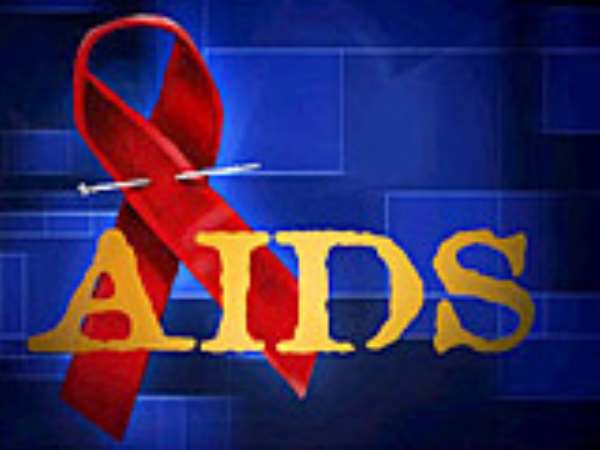 Kumasi, Nov 14, GNA - Some 1,813 cases of the HIV-AIDS infection was recorded in the Ashanti Region between January and July and out of the number 1,088 were women.
Mr Michael Boamey, the Ashanti Regional Co-ordinator of the HIV-AIDS and Sexually Transmitted Infections (STIs), said this at the start of a three-day sensitisation workshop on the disease at the Christian Village in Kumasi.
Kuapa Kokoo Limited, a Licensed Cocoa Buying Company, organised the workshop for over 40 cocoa farmers from Goaso and Sankore The participants were given an overview of the HIV-AIDS situation, provided with relevant information on the disease and STIs and taught basic elements in counselling.
Mr Boamey said women were more vulnerable to the disease and drew attention to the need for them to be helped to become assertive and negotiate for safer sex.
He said plans were advanced to establish more Voluntary Testing and Counselling Centres throughout the country next year as a way of helping to scale back the infection rate.
Besides, Prevention of Mother to Child Transmission Centres would also be set up in all the districts.
There are five of such Centres in the Ashanti Region and these are at Komfo Anokye Teaching Hospital (KATH), Obuasi AngloGold Ashanti Hospital, Kumasi South, and Suntreso hospitals as well as the Saint Patrick Hospital at Offinso.
Nana Kwadwo Appiah-Kubi, Chairman of the Company, told the farmers to share the knowledge they acquired at the workshop with their colleagues to help change their sexual habits. He said it was important to take the AIDS education campaign seriously to maintain the viability of the Ghana's cocoa industry.