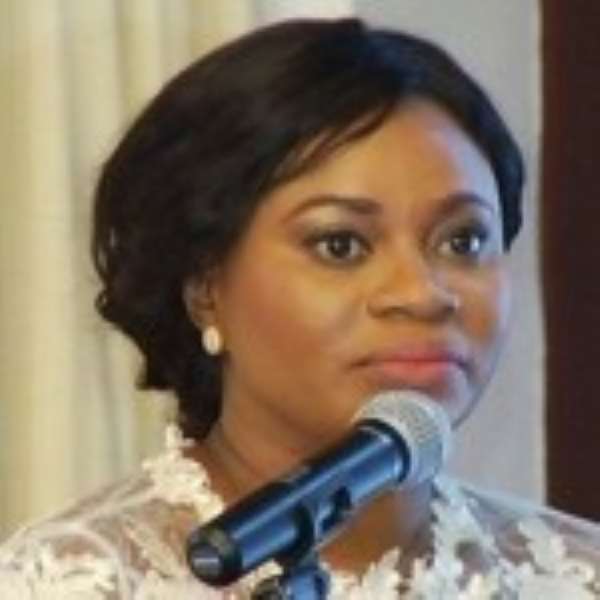 The Electoral Commission (EC) has admitted there are cases of multiple registration in the controversial Biometric Voter Register (BVR), but says there is no cause for alarm.
"As stated in several fora by the commission, there are a few cases of multiple registrations still in the register," the EC said in its response to the opposition New Patriotic Party's (NPP's) request for the compilation of an entirely new register for this year's general election. However, the commission recently rejected the call for a new electoral roll.
Insignificant Figure
The EC said that 2,096 multiple registrations as alleged by the NPP, represented a tiny 0.02% of the voter population of over 14 million and that that could not form the basis for an entirely new register.
"In our view, 2,096 alleged multiple registrations out of over 14 million entries are in line with duplicates expected to pass through the system. A percentage of less than 0.02% should not be the basis for the replacement of the entire register," the EC insisted.
Biometric Data
Interestingly, during the landmark presidential election petition at the Supreme Court in 2013, Dr. Kwadwo Afari-Gyan, the immediate past chairman of the EC, said under cross-examination that it was not possible for multiple registrations since the register was biometrically compiled.
EC's Demonstration
According to the EC, "It has been demonstrated that the system was capable of removing over 150,000 multiple registrations from the register," adding, "it was further demonstrated that there is a clear, multi-level transparent procedure of adjudication when humans check the machines' findings."
The commission said it was also demonstrated that"there are very few cases of multiple registrations which resulted from either human error, system allowed error, margin or insufficient biometric data  that is where no fingerprints were captured or low quality fingerprints."
No Challenge  
"The magnitude of multiple registrations in the current register is very acceptable by any standard estimated at hundreds in the entire register of 14.8 million people. The register does not have the multiple registration challenge that is being alleged."
 The EC said that the duplicates had come about due to what it called 'accuracy level of AFIS (the biometric software) engine is 99.98% (as per specifications),''Insufficient Biometric data (voters who registered with less than 6 fingers),' 'low quality fingerprints' as well as  'human error during adjudication processes.'
New Programmes
According to the EC, it had introduced programmes to eliminate the multiple registrations, including installation of a de-duplication system that matches biometric and biographic data saying, "this ensures that duplicates of voters with no (or insufficient) biometric data are detected during exhibition of the register."
The commission said it had upgraded the AFIS (software) and voter registration systems as well as established a better adjudication process with the assistance of political parties at the Inter-Party Advisory Committee (IPAC).
Multiple Voter ID
The commission dismissed entirely the NPP's allegation that there were also double and multiple registrations with multiple voter identity (ID) numbers saying, "This is a false allegation."
On the issue of same registration details and photographs at different polling stations, the EC said, "This is a clear case of multiple registrations with systems in place and appropriate facilities to detect and expunge."
Residential Addresses
On 'No residential addresses on register,' the commission responded, "The EC collects residential addresses of all applicants during registration. The aim for collecting this data is to make it available to political parties and the public for purposes of campaigning and cleaning of the roll."
By William Yaw Owusu