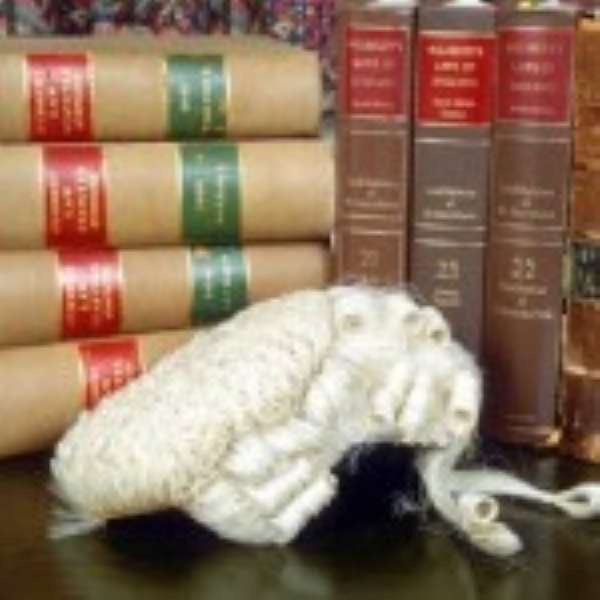 The murder in cold-blood of a Bibiani woman by another lady was one of the painful highlights of the twilight of 2015.
Those who heard or read the news could not help questioning how a female could become so bloodthirsty as to undertake that kind of action.
Be it as it may, Mercy Nana Yaa Nyamekye, the suspected killer of Amina Kande Moro, has been arrested after being on the run for a brief period, perhaps unable to hide indefinitely.
The law enforcement agents have done their work so far. But as to whether they would be given the freedom to continue to the next level is beyond our ken.
Although the deceased and the suspect belong to different political parties – the former holding a top position at the constituency level of her grouping – a family member has asked that the matter be treated purely as a criminal one.
We cannot turn our backs on the legitimate demand of the deceased's family which is informed by empirical evidence of interference in police investigations.
It is common for criminal cases to be garbed in politics and treated with inappropriate gloves and eventually confined to the shelves.
Many cases have been treated like this and ended up in deliberate cul de sacs.
Known political activists of a party descended upon their colleagues and killed them near a police station in the Agbogbloshie incident are yet to be apprehended and arraigned.
Similar incidents have been recorded elsewhere across the country.
It is for the aforementioned reason and others not captured in this commentary that we ask that criminal cases be bereft of political coloration so that law enforcement agents would not entertain fears of possible transfers, should they insist on doing the right things under the circumstances.
Various public forums have addressed this subject and concluded that criminal matters be dealt with devoid of politics.
Law enforcement agents have for good reason dreaded cases when these are politicized.
Such coloration gives bad politicians at the helm or whose parties are in power the leverage to incessantly breathe on the shoulders of detectives handling these cases.
We shall not go beyond our stunted growth as a nation when we do not allow our institutions to mature to the level where the human intervention is reduced to the barest minimum.
Those who seek to ascribe the criminality under review to destiny and therefore go to the bereaved families to ask that it be treated as such should forget it.
After all, it is a matter between the Republic and the suspect.
Let politicians with sufficient connections on the corridor of power fear God and not do anything which could taint the quality of investigations needed in this bloody case.